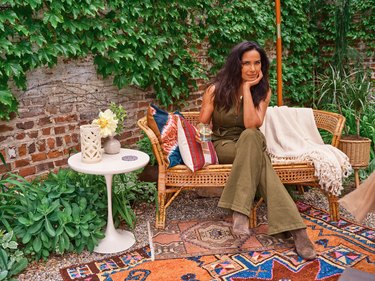 TV host and author Padma Lakshmi has made her love of food clear on all the seasons of ​Top Chef​ as well as her latest show, ​Taste the Nation​. But when it comes to dining with family and friends, it's not just about what we eat — it's how we set the table, too. That's what Lakshmi highlights in her latest venture: a collaboration with Etsy on an exclusive entertaining collection.
The Etsy Edit includes everything you need to create a beautiful tablescape for your next (safely) hosted event. "When I'm entertaining, I want every piece on the table to be just as meaningful and impactful as the food, company, and conversation itself," Lakshmi said in a statement.
Check out a few of the picks that caught our eye below and see the full edit here.