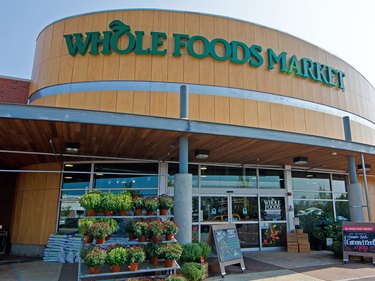 Whole Foods is going to give away free products ... based on the weather forecast. Starting June 21, the company will be offering weekly prizes when at least 50% of the U.S. experiences a rainy weekend.
In collaboration with The Weather Channel meteorologist Stephanie Abrams, the Rainy-Day Redo series aims to help consumers celebrate the summer season — even when it rains. This is especially important after a year when many were stuck inside with no outdoor access.
Every Monday at 12 p.m. EST, Whole Foods will share Abrams's weather announcements on its Instagram. If the previous weekend was a rainy one, a limited number of prize packages featuring summer-y items will be given out. There will also be coupons available for seasonal must-haves like fresh fruit and ice cream.
To get your hands on a Rainy-Day Redo prize, follow Whole Foods on Instagram and check out the giveaway details here. Packages will be given out on a first come, first served basis until 11:59 p.m. EST on Mondays at WFMRainyDayRedo.com. This series will last until August 9.
This is making us look forward to rainy days.