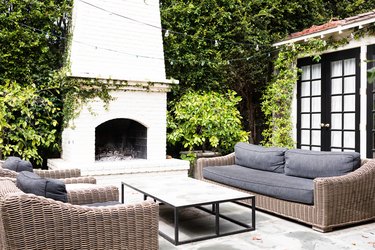 Over the past year, we've basically turned our homes into, well, everything: a place for rest, a place for work, a place for play, and a place for school. But as we approach the light at the end of the pandemic tunnel, it's time to rethink the way we interact with our homes — and improve on the systems we've implemented in our new multi-use spaces.
E-commerce brand Zulily hopes to help moms, in particular, with this daunting prospect. The company just released its Head & Home Space Quotient, a trend report based on a survey of moms across the country.
"[W]e want to help mom reclaim her home through design, by making it not just a place that invites relaxation, but also helps cater to these newfound uses that likely aren't going away anytime soon," Kate Aulabaugh, Zulily's home & style expert, said in a statement."Our new research is informed by moms, for moms — a real life perspective on how the home can transform into a perfect place that inspires productivity, mindfulness, and togetherness with family and friends."
Here's what Zulily suggests moms do as they revamp their homes for post-pandemic life.
1. Create new systems of organization.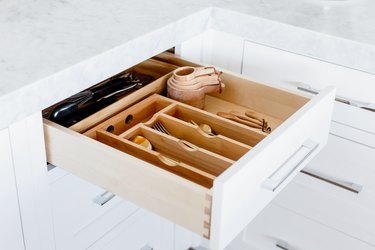 Per the report, 32% of moms say their homes have gotten less organized during the pandemic, which is understandable! Create time- and space-saving solutions by developing organization systems that are efficient and easy to alleviate the "junk drawer jitters," as Zulily calls it. We've got some suggestions for products, whether you're organizing your nursery or linen closet.
2. Add serenity to your home.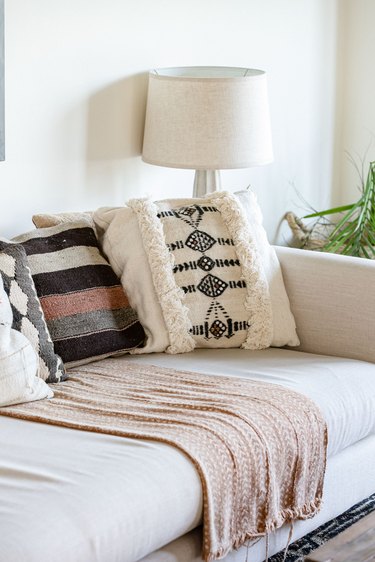 Things might've gotten a little chaotic while the whole family was at home 24/7, so to combat that, it's time to add some serenity back into the routine. Zulily's report says that 46% of moms think their bedrooms need a greater sense of calm, while 43% think their living rooms do. In either space, Zulily recommends incorporating serenity through details like soft lighting and comfortable textiles.
3. Add some pizzazz to your outdoor space.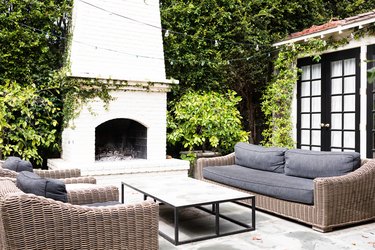 One of the biggest post-pandemic stressors for moms is feeling the pressure to have an impressive outdoor space for entertaining — 58% of moms report this anxiety. There's no need to go all-out with a new pool, though. Zulily suggests focusing on the basics, like a comfortable table and chair set for your patio. Moms working from outdoors more often (also know as WFO) might also benefit from blues and greens, as we recently learned from the experts.