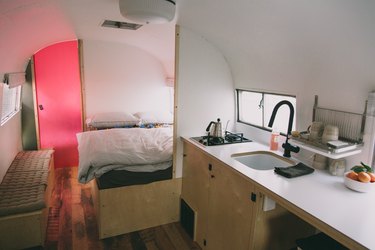 More than ever, we're ready for a summer vacation. But where do we go and how do we get there? Well, Google's done some data crunching to find out the biggest travel trends of the summer, determining the spots people are most interested in visiting and the best means of transportation to get there.
Location-wise, there's a pretty broad range, though travelers are still primarily looking for outdoor destinations. Google Maps searches for beaches and camping are up 40% and 90%, respectively, compared to this time last year.
Google also analyzed hotel search growth in cities across the country, and discovered that the following spots have seen the most growth from April 2019 to April 2020.
Round Rock, TX
Destin, FL
Bar Harbor, ME
Mount Pleasant, SC
Gatlinburg, TN
Cape May, NJ
Las Vegas, NV
Sedona, AZ
Newport, RI
Branson, MO
And, perhaps more interestingly, Google noticed a trend in searches for alternative modes of transportation — i.e., ​not​ flying.
When air travel was pretty limited last summer, vacationers took to the road in RVs — and that trend is here to stay. RV-related searches are up 60% compared to a year ago.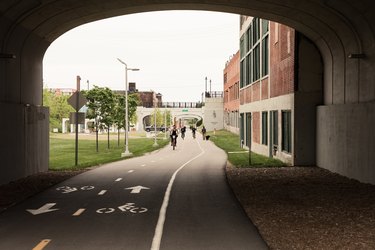 As for local travel, there's been a 44% increase in cycling directions on Google Maps as compared to 2020, indicating that there's a growing number of people choosing bikes over cars and public transportation.
Quite frankly, all of these travel trends are a pretty good thing — outdoor travel is definitely the safest option as we exit the pandemic in the U.S., and nature-filled activities are great for your physical and mental wellness, too!