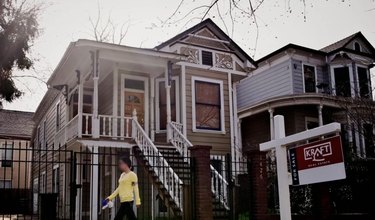 If you're a fan of true crime ​and​ home design, there is a show that was developed specifically with your demographic in mind. Called ​Murder House Flip,​ it's exactly what it sounds like — a show about homes where murders have occurred and their subsequent renovations.
​House Beautiful​ reports that ​Murder House Flip​ launched in 2020 and then disappeared on the Quibi streaming service, which was later bought by Roku. However, Roku recently brought the show back to life and it's now available for free — for both users and non-users! — on the Roku platform.
Hosted by designers Mikel Welch and Joelle Ozyel, the show's first season features 12 episodes and includes plenty of tragic tales. Yet, Welch and Ozyel aim to completely turn these tragedies around with healing, positive design changes.
We know exactly what we'll be binge-watching this weekend. If you'd like to join us, ​Murder House Flip​ can be watched for free here.
---
Anna is a Los Angeles-based writer and editor who covers lifestyle and design content for Hunker. She's written for Apartment Therapy, the L.A. Times, Forge, and more. She previously worked as the lifestyle editor at HelloGiggles and deputy editor at So Yummy. Her email: anna.gragert@hunker.com