If you've always dreamed of living inside a Wes Anderson set and have an excess $20k to spend every month, we have amazing news. ​Esquire​ reports that for the first time since 1999, ​The Royal Tenenbaums​ mansion is now available for rent.
In the film, the New York City house is said to be located on Archer Avenue, but in reality, its Hamilton Heights address is 339 Covent Avenue. According to the listing, the four-story residence was built in 1899, developed by Jacob D. Butler, designer by Adolph Hoak, and lived in by attorney Charles H. Tuttle.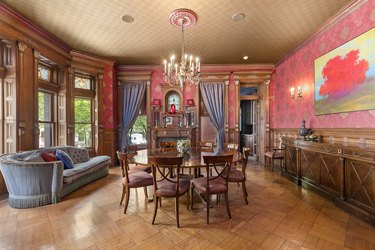 The Flemish Revival mansion spans a total of 6,000 square feet and contains six bedrooms, 4.5 bathrooms, a living and dining room, a butler kitchen, a chef's kitchen, a family room, and a garden. There's also an elevator to help you access the bottom three floors, tons of natural light, included furnishings, multiple gas fireplaces, and gorgeous city views. Oh, and there's an in-unit washer and dryer!
​Esquire​ reports that Wes Anderson actually decided on the film's location before he wrote ​The Royal Tenenbaums​ script. That fact alone makes the property a film buff's dream rental – even if the interiors don't look as Anderson-y as they did in the movie (you could always redecorate!).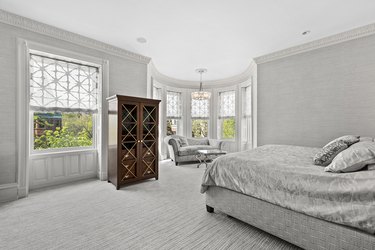 If you're interested in pretending you're a Tenenbaum, the Convent Avenue property is still available for $20k per month.
---
Anna is a Los Angeles-based writer and editor who covers lifestyle and design content for Hunker. She's written for Apartment Therapy, the L.A. Times, Forge, and more. She previously worked as the lifestyle editor at HelloGiggles and deputy editor at So Yummy. Her email: anna.gragert@hunker.com
View Work