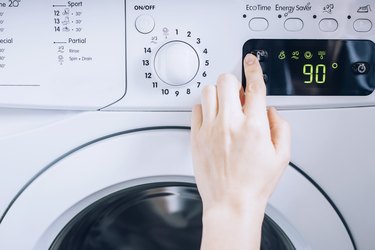 When it comes to cleaning every inch of our homes, there is always more to learn. For instance, TikTok user @carolina.mccauley revealed that there's a hidden part of the washing machine you should be cleaning — and people were shocked.
According to @carolina.mccauley, front-loading washing machines have a drain that needs to be cleaned every three months. It's located on the bottom part of the washer's front side.
To clean this drain, start by opening the small door, locating the hose, and releasing the hose's excess water into a pan. Then, remove the filter and clean it using warm water. Before you place the filter back inside the machine, give that area a good clean with some all-purpose cleaner and a microfiber cloth.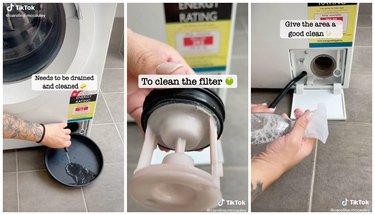 This should help keep your washer looking and smelling fresh. For more information on how to clean the rest of your front-loading washing machine, click here.