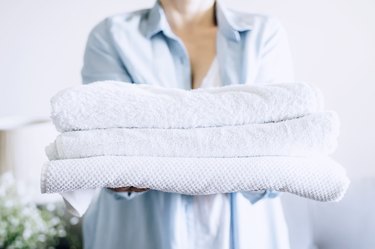 Forget about TikTok dances, TikTok cleaning hacks is where it's at, in our opinion. The latest viral cleaning video highlights a product you absolutely need to purchase for your own home: a $14 fabric cleaner that works wonders.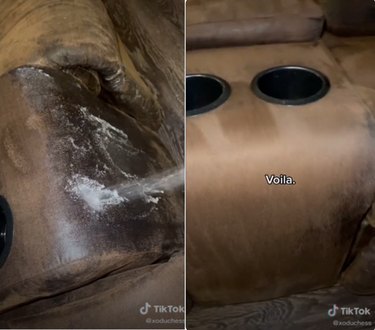 Then, as she says in the video, voilà! A clean sofa!
So for about $20 total, you can tackle every fabric stain in your house with gusto — and with incredible results. The cleaner actually works on all water-safe fabrics, so you can use it on everything from the leather in your car to your cotton clothes. And it goes one step farther than just cleaning fabrics by actually leaving "a protective treatment on the surface."
Bottom line: Get this fabric cleaner, ASAP!
---
Stefanie is a New York–based writer and editor. She has served on the editorial staffs of Architectural Digest, ARTnews, and Oyster.com, a TripAdvisor company, before setting out on her own as a freelancer. Her beats include architecture, design, art, travel, science, and history, and her words have appeared in Architectural Digest, Condé Nast Traveler, Popular Science, Mental Floss, Galerie, Jetsetter, and History.com, among others. In another life, she'd be a real estate broker since she loves searching for apartments and homes.