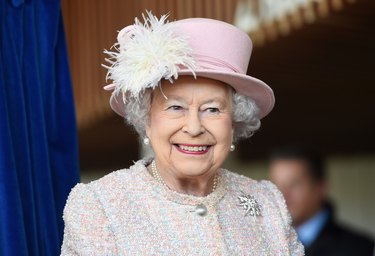 That's a headline we never thought we'd write, but it's true. In addition to sparkling wine and gin, ​Food & Wine​ reports that Queen Elizabeth II just came out with her very own beer at Sandringham Estate's gift shop.
Sandringham Estate is Queen Elizabeth's private home in Norfolk, England, and there, the gift shop will now sell two different types of bottled beer. Made with ingredients harvested on the actual Sandringham property, there is a 4.3% Sandringham Best Bitter and 5% Sandringham Golden IPA. Both are being brewed locally by the Barsham Brewery.
We can see that these beers would also make cute mementos. The Golden IPA features a drawing of a pheasant, while the Best Bitter displays a rabbit. ​Food & Wine​ states that each 500-milliliter bottle costs £3.99 (about $5.55).
Next time we're in England, we're definitely going to see what the queen's beer is all about.