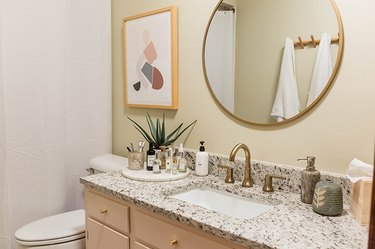 Thankfully, we've made it past the initial toilet paper scare — remember those empty shelves last year? — but it turns out there's still plenty of change ahead when it comes to household goods.
In March, Kimberly-Clark Corporation announced that it would "increase net selling prices across a majority of its North America consumer products business." That includes "baby and child care, adult care and Scott bathroom tissue businesses." The corporation owns brands like Huggies, Scott, Cottonelle, and more. It described the "percentage increases" as "in the mid-to-high single digits," set to happen around late June.
The ​New York Times​ reports that the pandemic caused major global shifts like increases in shipping costs. Some prices did rise in the U.S. but the demand for toilet paper meant that there was an increased focus on price gouging. The pandemic wasn't a good time to raise prices, in other words.
Now, with factors like inflation and economic stimulus payments, we're likely to see increases like the one Kimberly-Clark announced.
And earlier this week, ​Fortune​ reported that lumber prices have skyrocketed — they are up 232% since the beginning of the pandemic. As the publication states, this is certain to affect both home builders and owners.
It's not far-fetched to say that there's a ripple effect happening, from the biggest to smallest items. And how we shop might look vastly different from this time last year.
---
Eva Recinos is an associate editor at Hunker. You can reach her at eva@hunker.com

View Work