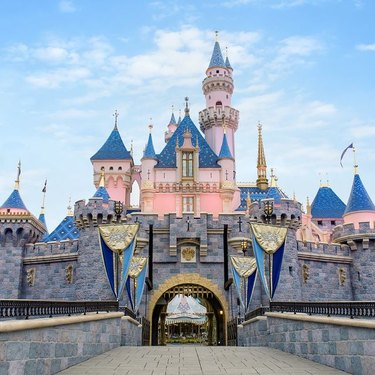 We have some news that will brighten your weekend. When Disneyland reopens on April 30, you can expect to see a familiar treat that tastes like summer and childhood combined. Oh, and it's vegan!
On the @disneyparks TikTok account, it was revealed that cast members were walking around with Dole Whip. Why? Because the machines were being tested for opening day! In other words, you will be able to reunite with the frozen pineapple delight that's served at the Enchanted Tiki Room.
To say we're excited is an understatement. However, if you don't feel comfortable visiting Disneyland right now, have no fear — the park released the recipe for Dole Whip at the beginning of the pandemic. To make the treat at home, all you need is three ingredients: vegan vanilla ice cream, pineapple juice, and frozen pineapple chunks.
Now, who else is desperately craving Dole Whip?
---
Anna is a Los Angeles-based writer and editor who covers lifestyle and design content for Hunker. She's written for Apartment Therapy, the L.A. Times, Forge, and more. She previously worked as the lifestyle editor at HelloGiggles and deputy editor at So Yummy. Her email: anna.gragert@hunker.com