Another day, another celeb home we'd love to escape to for a vacation. Naomi Campbell recently welcomed ​Architectural Digest​ into her villa in Malindi, Kenya, and it is the definition of luxury.
With four (yes, four) pools, and plenty of areas to read or do yoga, there's something for everyone. Campbell explains how guests can commune at outdoor tables to dine or do their own thing in various spots on the property.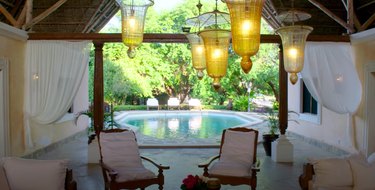 The space is totally open, housed under a Makuti roof as Campbell explains (a thatched style that use palm leaves for its construction). Campbell has outfitted the rooms with Kenyan art, artifacts, furniture, and woodwork.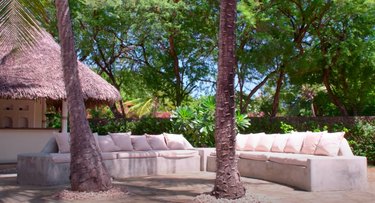 One interesting tidbit: Campbell believes that A/C might give you wrinkles, so she's not a big fan of it. There are spaces for lots of relaxation throughout, including a spa where she encourages guests to take a mud bath so they can get a good night's sleep upon arrival.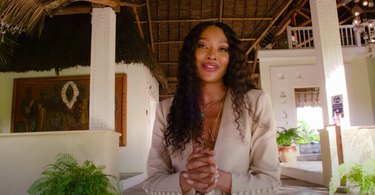 A lot of her tour is also about highlighting the beauty of the area. "I hope you will all now look at Kenya with different eyes, and come here and enjoy the gorgeous nature that it gives," Campbell says.
Check out the full tour here.