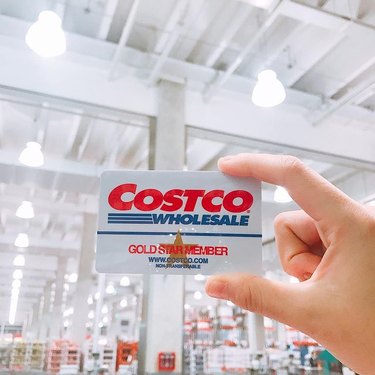 Costco lovers, we have amazing news. The store's beloved food courts are slowly, but surely, making a comeback after having closed down during the pandemic.
CNN Business reports that you might soon be able to shop Costco's full food court menu once again. The chain has been offering pizza and hot dogs for takeout only, but they're now bringing back ice cream, churros, and smoothies.
In Costco stores that have outdoor seating available, you'll be able to sit outside to eat. Depending on your area's COVID-19 restrictions, you could also dine inside a Costco once again.
Even if you're not a diehard Costco food court fan, you might have another food-related return to look forward to: free samples. CNN Business states that plexiglass stations will be installed where workers are able to offer prepared items. After that, cooked items will be added.
Now, we have another reason to look forward to the world opening back up.