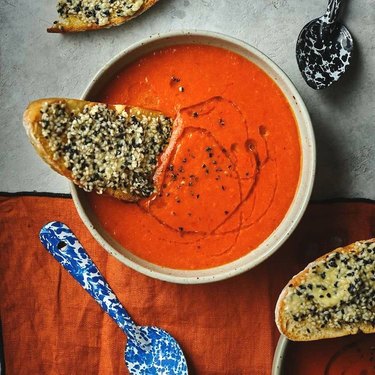 Two symptoms of COVID-19 for many have been a loss of smell (also known as anosmia) and taste (ageusia), and according to WebMD, these side effects can last months. When British chefs and Life Kitchen co-founders Ryan Riley and Kimberly Duke found out about this, they got to work thinking about how to help.
After they both lost parents to cancer, Riley and Duke were inspired to create Life Kitchen: A science-backed, not-for-profit cooking school in Sutherland, England, for people whose taste has been affected by cancer and/or cancer treatment. Their goal is to help cancer patients enjoy life in the kitchen once again, and now, they are extending that mission to those coping with anosmia and ageusia as a result of COVID-19.
According to ​Food & Wine​, Riley and Duke's desire to help led them to create the ​Taste & Flavour​ cookbook. "In it, you'll find a range of recipes that use ingredient combinations, along with textures and other sensory factors, that we hope will help you derive pleasure from food," reads Life Kitchen's description. "And we've excluded the ingredients we now know most people with COVID don't fancy."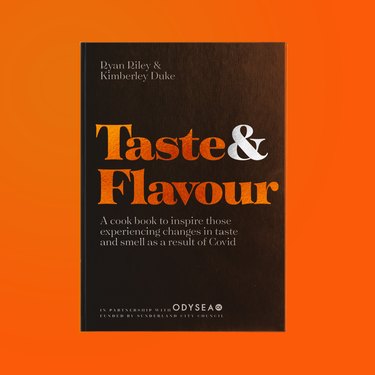 ​Food & Wine​ reports that the recipes in ​Taste & Flavour​ were selected after people who experienced COVID-19 tested and narrowed down 300 recipes. They based their choices on taste (of course), but also on texture, layered flavors, and umami. Plus, they avoided foods — like meat, eggs, garlic, and onions — that typically put off COVID-19 sufferers.
If you're interested in ​Taste & Flavour​, you can download a free copy of the cookbook here. If you live in the U.K., you can order a free hard copy (with a £3 shipping fee) here.