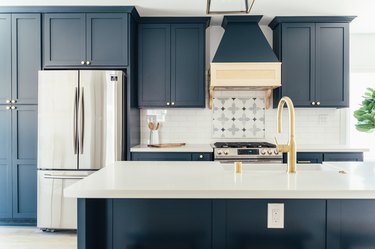 No surprise here: Our grocery shopping habits have changed. To track just how we've adapted to a new routine, Instacart pulled some data to see what shopping behaviors defined us this past year.
"According to a new Instacart survey of 2,038 U.S. adults conducted recently online by The Harris Poll, nearly half of all Americans (48%) say that they ordered groceries online during the pandemic," the report emphasizes.
One of the most interesting conclusions is that people are shopping more during the week now. The company saw a 32% increase in orders placed from 9 a.m. to 5 p.m. Overall, more shoppers in 2020 opted for mid-week shopping rather than saving the task for the weekend (compared to 2019).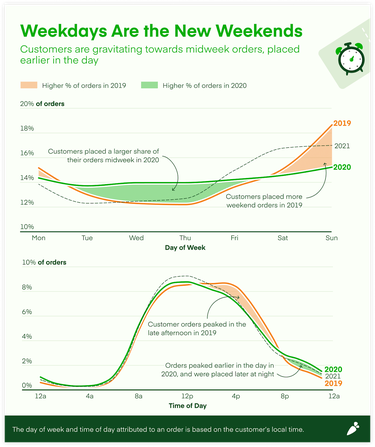 When it comes to precisely what items were the most popular, sanitation products were (of course) high on the list. In that category, "Purell" had the highest increase in search volume, followed by "hand sanitizer" and "disinfectant spray."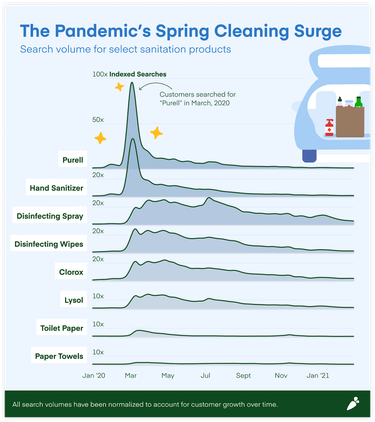 And remember those days when everyone was making bread? The search volume for "yeast" went way up, and so did "flour" and "charcoal." Proof that many shoppers were experimenting with their kitchen tools at home.
There were plenty of at-home libations, too. "Canned or pre-mixed cocktail sales grew by 127%" the company states. Specialty beers saw a 96% increase and spiked seltzers saw a 131% increase.
What will 2021 look like? We're not sure, but that reminds us we should stock up on a drink or two. See the full report here.