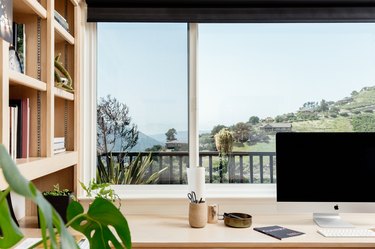 In an effort to support the Asian American Pacific Islander (AAPI) community as anti-Asian hate crimes and violence are on the rise, Yelp has launched a new feature that allows businesses to mark themselves as Asian-owned, if they so choose. The tech company has partnered with advocacy non-profit Gold House for the opt-in program.
"Over the last year we've seen a rise in interest from consumers looking to support Asian business owners on Yelp as the rate of searches for Asian-owned businesses in the U.S. increased by 130% in February 2021 compared to the same period the year prior," Yelp co-founder and CEO Jeremy Stoppelman said in a statement. "Patronizing Asian-owned businesses is one small step we can all take to drive meaningful change and create lasting impact."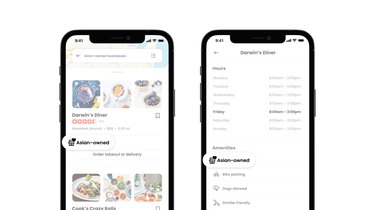 Businesses can also note if they're Black-owned, Latinx-owned, and women-owned — all marginalized groups that have seen increased searches on Yelp over the past year. (You can check out Yelp's Diverse Business Report, which was published today, for more information.)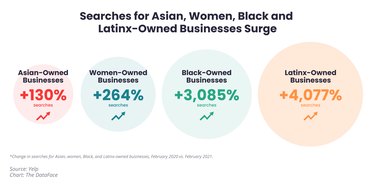 So when you make decisions about where to eat, drink, or shop as the world returns to normal, take a quick glance at Yelp to see if you can support an AAPI business near you!