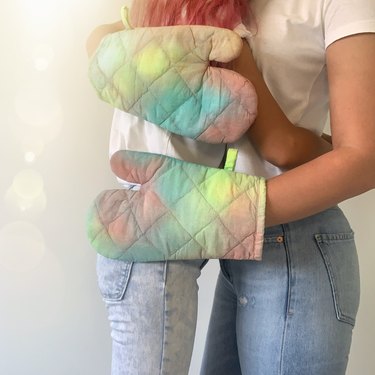 A cute oven mitt can make all the difference in the kitchen. That would explain why Neon Lace Company's Unicorn Oven Mitt has sold out three times since launching last summer.
Created in an independently owned workshop in New York's Hudson Valley, the best-selling oven mitt is hand-dyed to feature a watercolor rainbow palette. According to the product description, the 100% cotton item is also "finished with a magical layer of diamond dust." Each one is completely unique — just like a unicorn.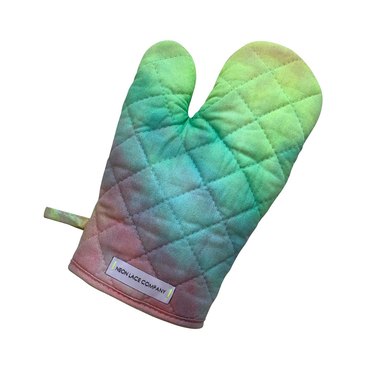 The best part is that $2 from every Unicorn Oven Mitt sale will be donated to The Okra Project, a collective working to support Black trans people experiencing food insecurity. The organization aims to do so by providing in-need individuals with free, nutritious, culturally specific meals and resources.
You can purchase your very own unicorn-style oven mitt for $25. To care for the product, all you need to do is hand-wash the mitt in cold water, spot clean, and then hang to dry.
If you'd also like to donate directly to The Okra Project, click here.