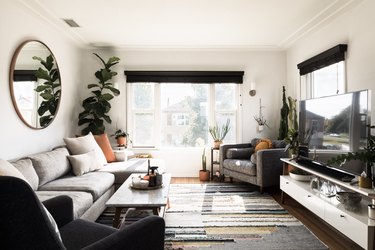 The past year has really influenced how we view the spaces in our homes — and whether we might actually need a change of scenery.
Dating site eharmony recently released its 2021 Happiness Index Study, which looks at how 2020 affected couples. The company says that the report actually "reveals that the pandemic has led to happier relationships despite the uncertain time."
When it comes to the home, specifically, there were some interesting findings. Turns out that 20% of couples actually moved to a new place in the past year.
Other findings show that the past year had lots of people reimagining their homes. 53% of couples say they reorganized their space; 41% redecorated; and 37% purchased new furniture.
Check out the full report here.