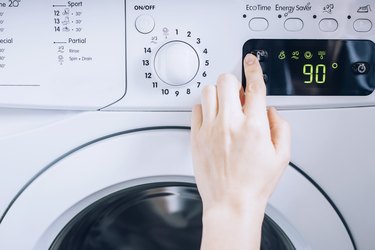 Watching your monthly bills go down is supremely satisfying and a brilliant TikTok hack wants to help with that. In particular, this laundry hack by @ingzthinks shows you how to lower your electric bill and we are forever grateful.
"Did you know that electric companies charge you less if you do your laundry during specific hours?" asks @ingzthinks in her video. "This is known as off-peak electric hours."
To find out what your area's off-peak hours are, search your electric company's name and "off-peak hours" or "peak hours." What you'll find is a list of times when the company will charge you more for using appliances that use up a lot of power — like laundry machines and dishwashers. To avoid these extra charges, simply do your laundry before or after the listed peak times.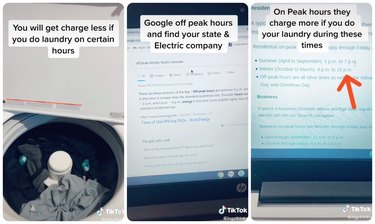 This will all vary based on the time of year, your electric company, and the specific rate plan you're under, so make sure you view your particular account for more information. You could also give your electric company a call to get exact rates and learn more about how peak hours affect you specifically.
We'll be filing this one under "essential life hacks we will never forget."
---
When Anna Gragert isn't trying to create a groundbreaking third-person bio for herself, she's working as the senior lifestyle editor at Hunker. Her email: anna.gragert@hunker.com
View Work