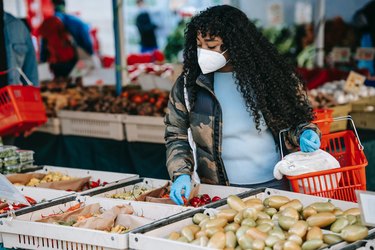 How we shop for groceries has changed a lot over time, but this is especially the case since COVID-19 came on the scene. Due to the pandemic, curbside pickup and grocery delivery services gained even more popularity — and Google has noticed. That's why the search engine will be partnering with supermarkets to make grocery shopping in 2021 even easier than it already is.
According to ​Food & Wine​​,​ on both Google Maps and Google Search, the company will be adding the following fields to grocery stores' profiles: ways to shop, pickup and delivery times, extra fees, and order minimums. This feature will first roll out with Instacart and Albertsons stores on Google Search, and will eventually expand to include other grocery brands and the Google Maps platform.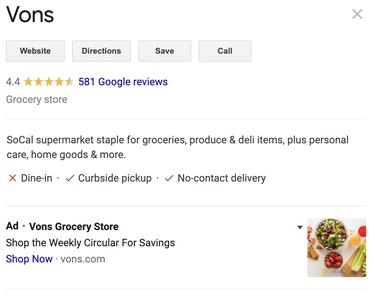 In other words, when you search for a grocery store near you, you'll immediately know whether or not they offer pickup and delivery, as well as the details surrounding those shopping options.
Since this is only the beginning of Google's plan to revolutionize grocery shopping, we can't wait to see what they come up with in the future. Who knows what grocery shopping will look like in 2022?