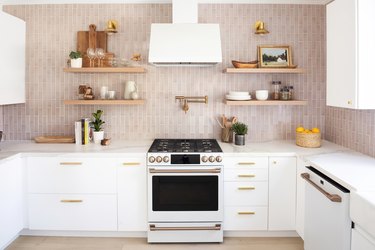 Adding cabinets to your home can feel like a huge undertaking, but Semihandmade — a company known for designing custom IKEA cabinet doors — aims to change that. With BOXI by Semihandmade, the brand is launching the United States's first American-built, direct-to-consumer, quick-ship cabinet system for the entire home.
BOXI by Semihandmade was inspired by the fact that you can order groceries, mattresses, home appliances, and much more online ... so why not cabinets? Now, BOXI allows you to purchase pre-built cabinets online using professional renderings. The product will then ship directly to you two to three weeks after you place your order.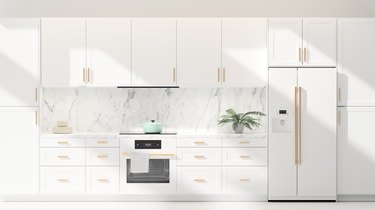 When it comes to color options, you can choose from a curated selection of Semihandmade's most popular drawer and cabinet fronts. In the coming months, additional colors, customizable components, and accessories will be added. Plus, the cabinets are also sustainably made with recycled materials that will last for many years to come.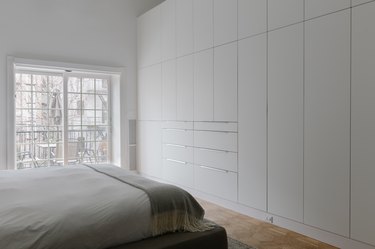 Pricing will vary based on exactly what you aim to buy, but for reference, a "small" configuration with five cabinets is $4,200. This does not include the price of installation.
For more information and to dream about your future cabinet projects, visit the BOXI by Semihandmade website here.
---
Anna is a Los Angeles-based writer and editor who covers lifestyle and design content for Hunker. She's written for Apartment Therapy, the L.A. Times, Forge, and more. She previously worked as the lifestyle editor at HelloGiggles and deputy editor at So Yummy. Her email: anna.gragert@hunker.com
View Work