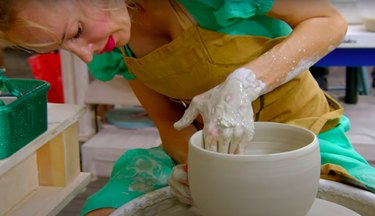 Spring is here but if you're more interested in staying on your couch than venturing outside some days, we totally understand.
Thankfully, there are some new shows coming up that are waiting for you to enjoy. Whether you want to watch someone at the pottery wheel or you are curious about towns across America, there's something for you here.
Check out a few of our recommendations below.
Comedian Jamie Lee is here to help couples who are stressed AF about planning for their big celebration in ​The Wedding Coach​. From navigating dance routines to family drama, Lee wants to make things a little easier. If you miss big weddings or want design inspo for your own party, tune in April 7 on Netflix.
2​. The Great Pottery Throw Down​
Ah, yes. The joy of watching someone in the pottery studio. ​[The Great Pottery Throw Down](https://www.hbomax.com/series/urn:hbo:series:GX0gQ9AKAgr5cuAEAAAG)_​ is back with season four, which apparently will include lots of tears. 10 new contestants are vying for the spot of top potter in all-new episodes. Catch all the emotions on April 1 on HBO Max.
Journalists James and Deborah Fallows co-authored the book ​Our Towns: A 100,000-Mile Journey into the Heart of America​ in 2018 and now, this documentary gives us another deep dive into communities across the U.S. It highlights the challenges and resilience of each of these places. Watch ​Our Towns​ on April 13 on HBO.
4. ​Headspace Guide to Sleep​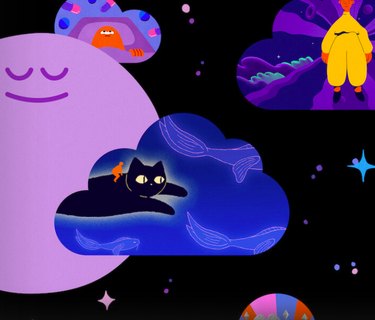 If you want a little help with sleep, Headspace is here for you. The company is teaming up with Netflix for ​Headspace Guide to Sleep​ which unpacks misconceptions, offers friendly tips and concludes with a guided wind-down." Watch it April 28 on Netflix.
5. ​This Is a Robbery: The World's Biggest Art Heist​
If you're interested in art and miss traveling to museums, mark this upcoming show in your calendar. ​This Is a Robbery: The World's Biggest Art Heist​ chronicles the Isabella Stewart Gardner Museum heist that rocked the news (it's 500 million dollars worth of missing art!). Learn more about the high-stakes robbery April 7 on Netflix.