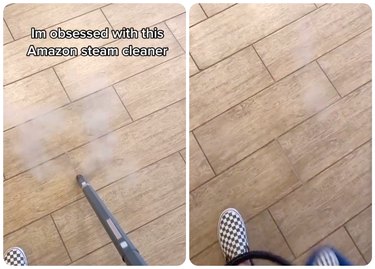 We just found a TikTok hack video that perfectly summarizes everything we love about the video platform. It's oddly fun to watch, gives us new ideas about how to care for our homes, and shows off an Amazon product we now need in our lives.
After buying a new steamer cleaner on Amazon, user @dobecutie decided to try cleaning all the grout in her home. She starts by using the steam cleaner on the grout in between her floorboards and the results will make your jaw drop.
We can see why this video has 4.2 million views. It's so satisfying to watch @dobecutie's grout go from a dark, dirty brown to a very light, almost unnoticeable brown.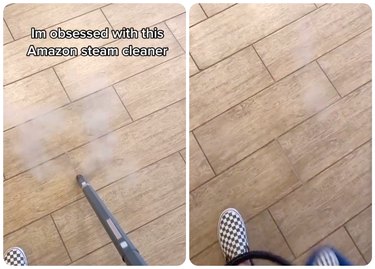 In the comments on this hack video, viewers are desperate to know which brand makes the steam cleaner. The answer: We're pretty sure it's the Pure Enrichment PureClean Steam Cleaner, which can be purchased on Amazon for $129.99. It also comes with all the brush heads you'd need to tackle your own grout.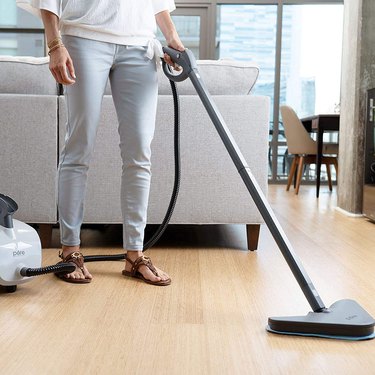 Now if you'll excuse us, we've got some more oddly satisfying steam cleaning videos to watch.