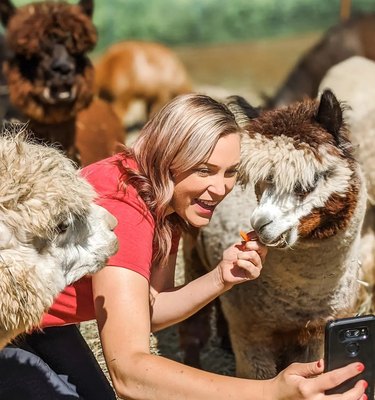 Airbnb is working to make its platform as inclusive as possible, which is why the company is now highlighting experiences specifically for neurodiverse guests. According to Understood, neurodiversity is the perspective that learning and thinking differences – such as autism and ADHD — are normal. They are differences, not deficients.
Airbnb has specifically chosen 12 online experiences that were designed to be inclusive by experts in the neurodiverse community. This includes a trip to Los Angeles for a skateboarding lesson, interactive music lessons, a California-based painting lesson, and a soccer lesson from a host in the United Kingdom.
Some of these online experiences were also created to help participants cope with the stress of the pandemic. For instance, guests can visit a herd of therapy llamas in Portland or participate in meditation for anxiety management.
Here is a list of the 12 online offerings:
To book one of these inclusive online events for yourself, go to airbnb.com/wanderlust and look for the "Inclusive Exploration" section.