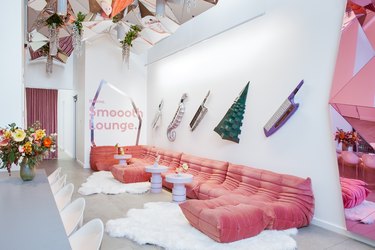 If there's anyone who could be the spokesperson for creativity, it's Lady Gaga. So it should come as no surprise that she (or rather, her cosmetics brand Haus Laboratories) has partnered with Swedish fintech company Klarna on a creative hub in Los Angeles.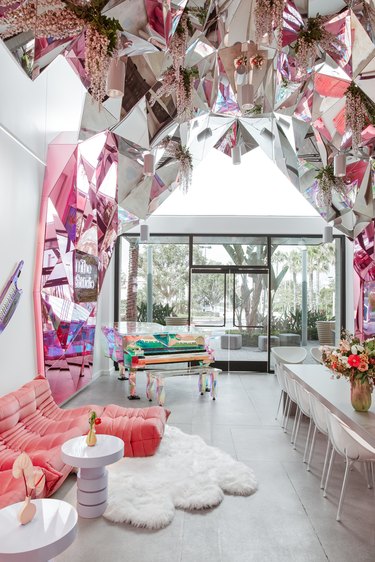 Dubbed The Studio by Klarna x Haus Labs, the space is a haven for content creators, offering a soundstage, a "glam room" for makeup, and an interactive lounge space where they can pursue their creative endeavors. Designed by the Haus Labs creative team, The Studio's decor features a pink-tinted "fragmented mirror theme" that represents self-reflection.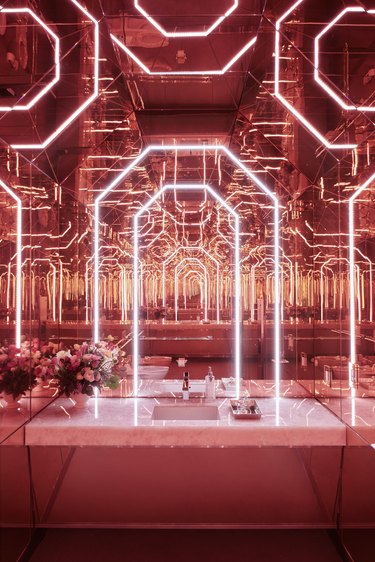 While The Studio was initially intended to be a space for Lady Gaga's creative teams, it's morphed into an incubator program for up-and-coming talent.
"As we continue to grow as a brand, we felt it was important to create a space of love and freedom that people in our community could come to and feel free to create without rules," Lady Gaga said in a statement. "We want to lift up the creators in our community as they continue to hone their crafts and give them the tools they need to do so."
The Creator Collective mentorship program will provide members of the cohort access to The Studio's facilities, and offer creatives the opportunity to develop their brand and their voice with Haus Laboratories experts. Klarna will also provide a grant to the program's participants to help them pursue their projects.
"Creative expression has been important to so many during the last year, and more than ever, it's important to amplify those voices," Klarna CEO Sebastian Siemiatkowski said in a statement, "This is something that both Haus and Klarna recognized, which made us even more passionate about finding meaningful new ways to support the creative community."
In the meantime, we're getting lots of pink decor inspo for our own spaces.