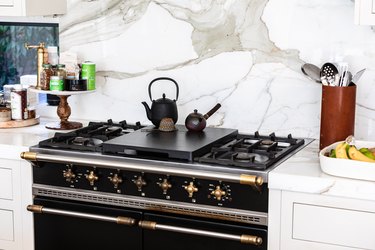 Looking to make your life a little greener this spring? Consider picking up a copy of IKEA Canada's new cookbook, ​The ScrapsBook​, which is dedicated to helping you create masterful dishes using your kitchen scraps.
"In Canada, research tells us that almost two-thirds of food scraps that end up as kitchen waste could have been eaten," Johanna Andrén, head of marketing at IKEA Canada, said in a statement. "Seeing how much waste is created in one of the most important rooms in the home, we set out to inspire Canadians by giving food scraps another look and offering new, creative ways to reduce food waste at home."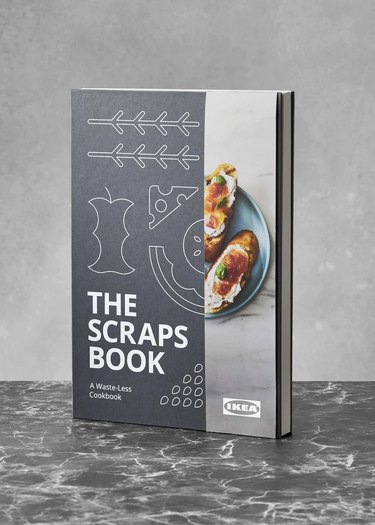 The book comprises 50 recipes devised by North American chefs — like Kale Stem Pesto Tagliatelle, Chocolate and Banana Peel Cake, and Whole Celery Salad — as well as sustainability tips to help you reduce waste at home.
And if you don't live in Canada, don't worry — the e-book version can be downloaded for free anywhere in the world via this link, Apple Books, and Google Play Books.
Furthermore, IKEA Canada will be hosting #ScrapcookingSundays, where chefs who contributed to the book will actually cook up some of their dishes on Instagram Live. Time to put those scraps to use!