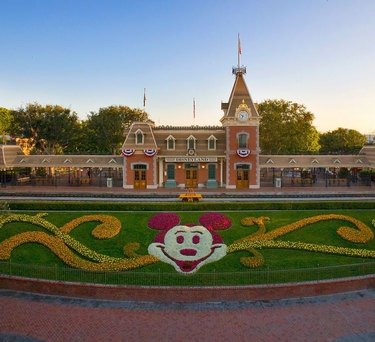 When it comes to magic, Disneyland can't be beat. That's why we love learning about all the enchanting secrets that can be found inside the park. For instance, courtesy of @disneyparks on TikTok, we now know that there is a tiny house hidden in the park's Adventureland.
If you look closely at the tree supporting the "Indiana Jones Adventure" ride sign, you'll find a surprise in the trunk. It's a tiny home (literally) featuring a door, chimney, lantern, and circular window built for a leprechaun named Patrick Begorra. Since it's Disney, you better believe there is a story behind Patrick.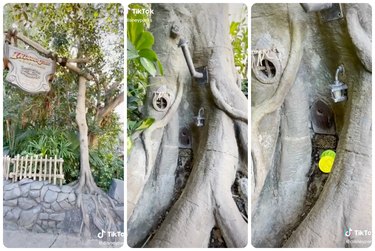 According to Disney Parks Blog, Patrick is from the Disney Little Golden Book called ​Little Man of Disneyland​. It was released in 1955, the year Disneyland opened, and is about a leprechaun (aka Patrick) who lives in a tree where Disneyland is to be built. D23 reports that Mickey Mouse, Donald Duck, Goofy, and Pluto take Patrick on a helicopter ride to Disney Studio, show him their Disneyland plans, and ask if they can remove his tree to build the park.
Patrick, of course, agrees to the Disneyland plans — but under one condition. He wants to be able to live in the park in a new home. So once Disneyland is ready to open, Patrick scores himself a hidden Adventureland abode that put him way ahead of the tiny house trend.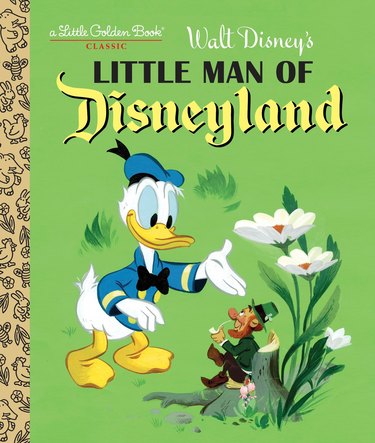 Once it's safe for us to return to Disneyland, we will definitely be paying Patrick a visit.