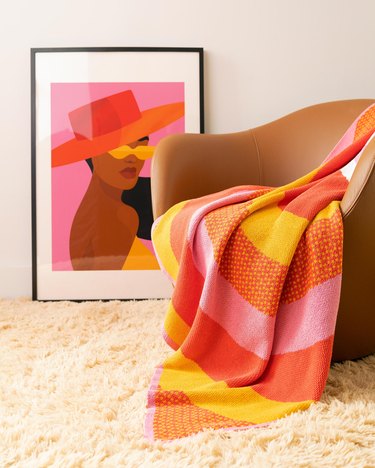 Last year, we wrote about illustrator Jade Purple Brown's book ​Words to Live By​ and its colorful, encouraging pages. Now, she's bringing that same energy to her very first home decor items — two vibrant blankets.
"Throw blankets are a fun and effortless way to add a pop of personality to any space and they can be styled in the home multiple ways," Brown tells Hunker. "I also knew that I could easily translate my illustration style into textiles, so I thought throws would be a great first step into creating home decor items."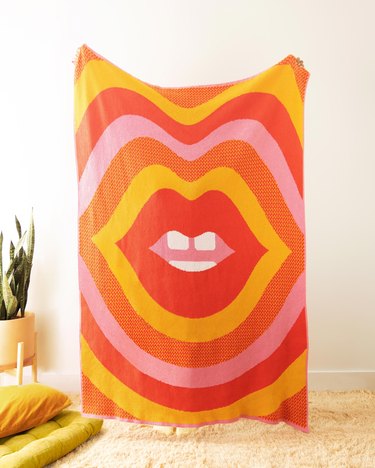 The Speak Up and Ripple Throw blankets — both retailing at $165 — are made using recycled cotton and polyester. We're all about cozying up on the couch with a good blanket, and these can absolutely look great hanging on the wall, too. You'll not only get to support an artist, you can also add some warmth to your space.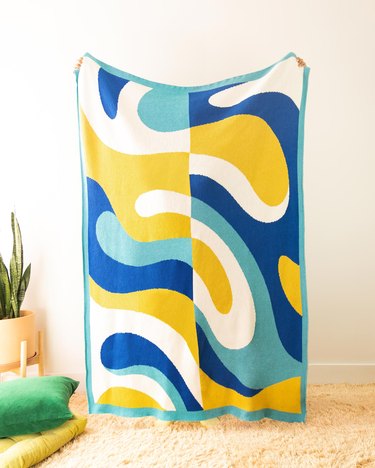 "My work is very expressive and colorful so it was important for this first drop to match that same energy," said Brown. "When people see the throws laying around their bedroom or living room, I want them to feel joy. I've found that bold color palettes are a way to achieve just that."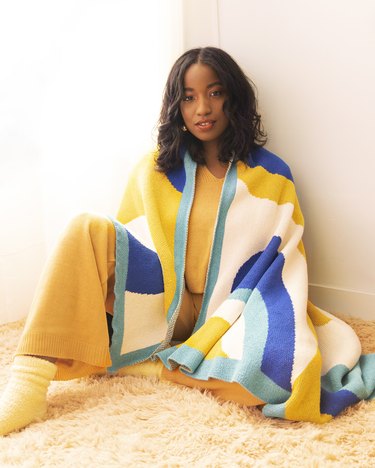 We received a sample of the Ripple blanket and the pattern makes an impact IRL, too. The blanket is knitted, making it great for all seasons (especially if you like the feeling of that texture). And no matter which way you fold it, it's got a great sense of movement that adds a nice pop to the room.
Handmade in the U.S., the blankets are currently available for pre-order and will ship out the second week of April.