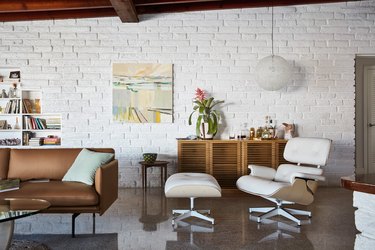 Add this to the list of unusual collaborations we never expected to see. Iconic design house Eames Office and streetwear brand Reebok have announced an upcoming partnership, scheduled to launch in fall 2021.
Charles and Ray Eames were two darlings of the midcentury modern era, legendary for their contributions to furniture design, interior design, and architecture. Eames Office was established to preserve their legacy. Reebok, on the other hand, is known for its sneakers and sportswear.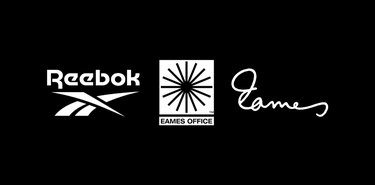 It's an odd pairing for sure, and we're still scant on details about the collaboration. All we know is it "aims to bring together the worlds of fine art, interior architecture, and streetwear," per a blog post by Eames Office. A few years ago, it collaborated with UNIQLO for a special drop of graphic t-shirts and tote bags.
But will this new collection be a line of architecture-inspired sneakers? A collection of streetwear-inspired furniture? We don't know, but we're pretty excited to find out more. If you're curious, too, you can sign up for email updates from Reebok here and follow the Eames Office on Instagram.