We typically visit Zara to satiate our fashion and home decor fancies, but we just discovered that we can satiate our actual stomachs on the retailer's website. That's because Zara Home offers recipes.
If you're wondering why Zara Home would start publishing recipes in the first place, it appears to be a way for them to market their kitchen and dining products. Underneath each recipe, there is a "Shop This Story" section that allows you to purchase the products featured in the recipe photos.
Here are a few examples of recipes that we'll be making ASAP:
1. Baked Cauliflower with Tandoori Spices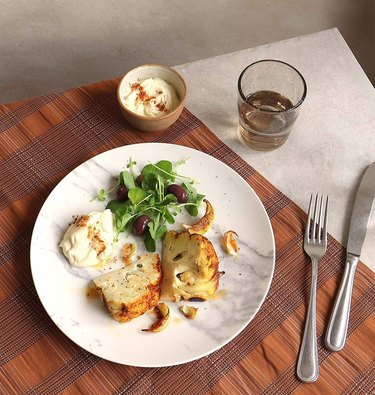 This elevated baked cauliflower looks insanely flavorful.
2. Free-Range Chicken with Rosemary and Wine
This dish requires only eight ingredients, but it looks like it might also provide you with leftovers (it serves four people).
3. Creamed Potatoes with Seasonal Mushrooms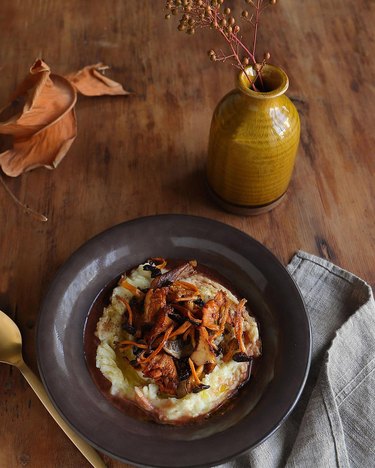 This recipe doesn't require specific mushrooms, so you can use your favorite to make this dish as delish as possible.
4. Matcha Tea, Mascarpone, and Chocolate Dessert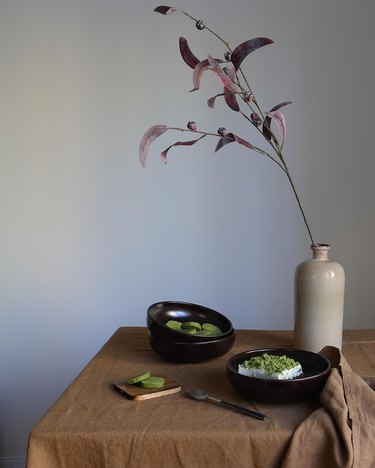 This dessert was created to feature three different textures: a smooth mascarpone filling, a crunchy matcha-flavored biscuit, and a base of chocolate biscuit.
Zara Home's new recipes can be found here, while the rest are located here.
---
When Anna Gragert isn't trying to create a groundbreaking third-person bio for herself, she's working as the senior lifestyle editor at Hunker. Her email: anna.gragert@hunker.com
View Work