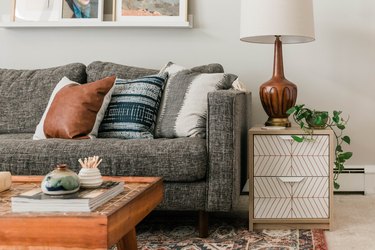 We used to say that building IKEA furniture with your significant other was the ultimate test of your compatibility. Well, it seems as if the Swedish furniture giant has one-upped itself on that front.
In honor of International Women's Day, IKEA has developed a little Q&A–style, virtual card game designed to promote equality within the home. The game incorporates advice from relationship expert Jennie Mille. If you don't use Instagram, you can also see the questions here.
"The division of household chores can be challenging at the best of times, but the situation has been exacerbated further by the addition of home working and schooling during the COVID-19 pandemic," writes IKEA on the game's campaign page. "Did you know that women are doing up to three times more unpaid care and domestic work than men?"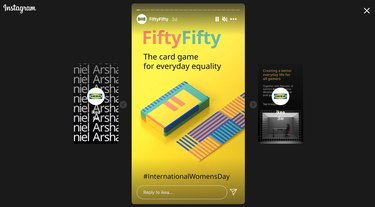 IKEA also acknowledges, however, that imbalances regarding housework can be an issue between anyone cohabitating, regardless of gender. You might even want to play with your roommates.
The game is simple: Head to IKEA's Instagram and watch the FiftyFifty Instagram highlight to play. Each story has a prompt to open up dialogue between you and your partner (platonic, romantic, or otherwise). Some sample questions:
How many hours a week do you spend on housework?
Do you do any behind-the-scenes housework that goes unnoticed?
What's your worst home habit?
They might bring about tough conversations, but hopefully your home life will improve from the discussions! If not, there's always a team-building activity like assembling a Billy bookcase.