TikTok is great for many things, but we especially love using the platform to discover new kitchen hacks. Thanks to TikTok, we've learned how to get the last bit of peanut butter out of a jar, how to clean a blender in seconds, and now, we've learned how to create a perfect runny egg using the envelope hack.
Posted by TikTok user @sunnycuisine, the envelope egg hack video shows you how to fold your egg yolk into the egg whites so that it looks like an envelope. You start by separating the yolk from the whites. In a wok, you drop in the egg whites, swirling them so they form a circle. The yolk then gets placed in the center of the whites and the whites get folded around the yolk, like an envelope. This is fried until you're happy with the color of the whites.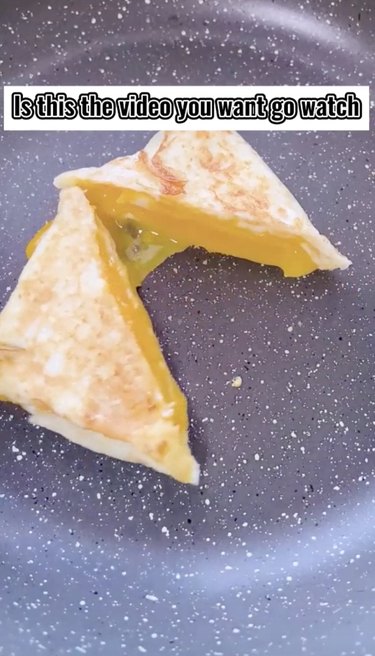 To fold the whites over the yolks, @sunnycuisine uses their hands. However, to be on the safe side, you could easily use a pair of tongs, a fork, or a spatula to get your fold right.
Though this hack video is certainly mesmerizing (it currently has almost five million likes), viewers were left wanting more because the inside of the egg envelope isn't shown. Fortunately, @sunnycuisine posted a second video showcasing the egg envelope's runny goodness.
According to TODAY​,​ many Twitter users have been successful at replicating the egg envelope hack. However, @pizzamondays recommends that the egg whites are cooked slowly on low heat. "The longer the whites cook before you fold, the easier it is to fold (I folded with a spatula and the whites were not that perfectly even)," they write. "Then I browned it on high heat."
Twitter user @lumpyguac also advises that you use a nonstick pan sprayed with oil. They also used their egg envelope as a ramen topping, which is a very cute idea.
Next time someone asks us how we'd like our eggs, we're going to have to say, "envelope-style."