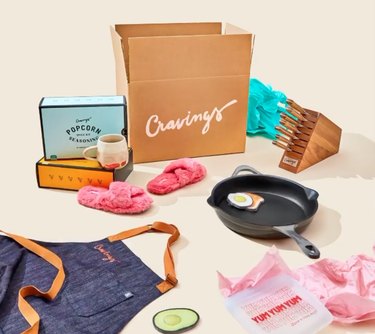 It's only Tuesday and Chrissy Teigen has already delivered us a week's worth of excitement. The queen of all things cooking just re-launched her Cravings site, which now has an e-commerce section that includes cookware, loungewear, and a variety of tasty foods. All of our favorite things.
In addition to Cravings pots and pans like the ones you fell in love with at Target, Teigen has also created reusable silicone bags, spice kits for popcorn and chicken dinners, stationary, and … her family's very own set of Compartés chocolate (more on that in just a sec).
On the loungewear front, you can expect robes, scrunchies, hotel slippers, and a face mask. Essentially, Teigen designed everything we want to be wearing when we're in the midst of cooking up our favorite meals.
You can see our current Cravings favorites down below.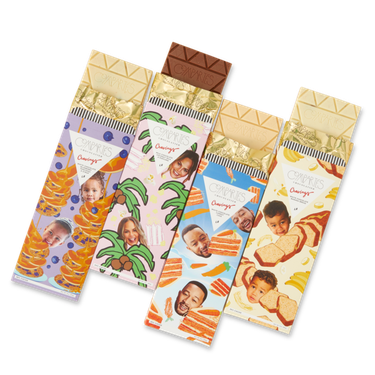 Surprise, surprise! Our #1 pick from the new Cravings shop is the Compartés chocolate set. For her bar, Teigen picked milk chocolate, coconut milk, and popcorn. Husband John Legend chose white chocolate and carrot cake. Their daughter Luna went with white chocolate, blueberry pancakes, and syrup, and son Miles decided on white chocolate and banana bread. Yum, yum, yum, yum!
This pre-seasoned cast iron pan was designed with family-style meals in mind. We're also loving the gold accent knob on top.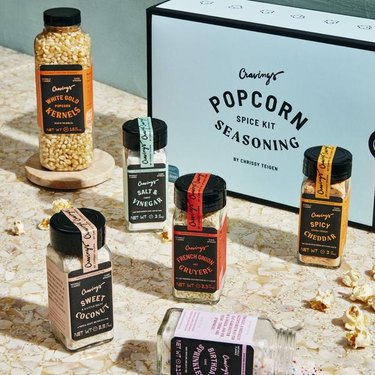 In addition to white gold popcorn kernels, this kit comes with birthday cake sprinkles, french onion and gruyère, salt and vinegar, extra-spicy cheddar, and sweet and salty coconut seasonings.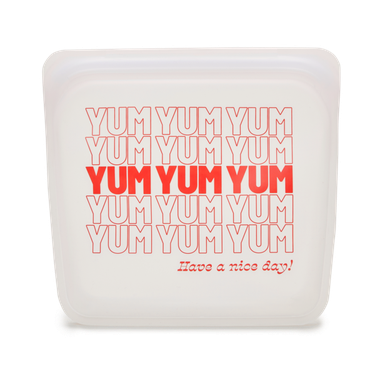 This reusable bag has the cutest design. It's also microwave, dishwasher, freezer, and oven-safe (yes, you can cook in it).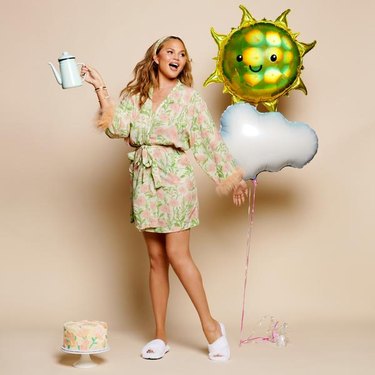 This 100% rayon floral robe lined with faux fur is making us want to take a nap ASAP.
Featuring five colors and three sizes, these faux fur slippers were designed to be paired with any one of the new Cravings robes.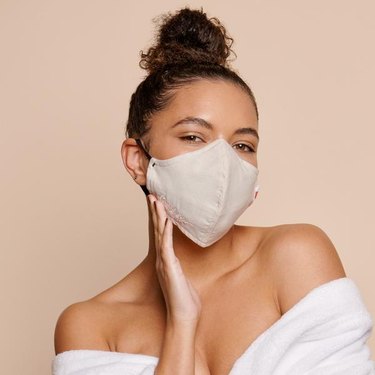 There is no such thing as too many face masks — especially when they have a filter pocket and come in the colors vanilla bean, pistachio, and blueberry.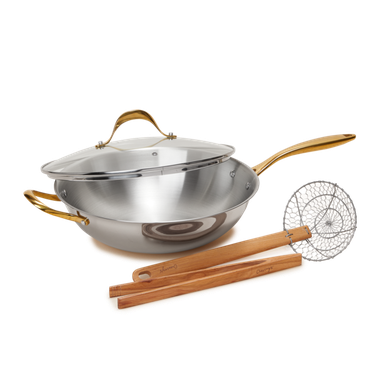 Made for deep-frying, sautéing, and stir-frying, this set was inspired by Teigen's mom, Pepper, and her delicious meals.