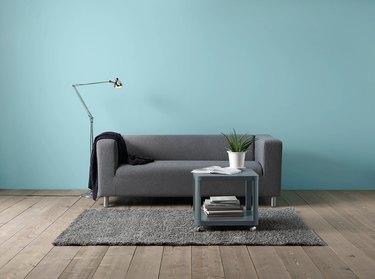 IKEA, the largest furniture company in the world, has some pretty ambitious plans to become a more sustainably minded entity — it aims to be a circular company by 2030, using clean energy and renewable resources throughout its business.
Its latest step towards that goal is to introduce a spare parts program, where customers can actually buy replacement pieces for worn or damaged furniture. IKEA already offers replacement nuts and bolts for free, but this new program would extend to items such as sofa legs and armrests.
By offering these spare parts, IKEA hopes that customers will be more likely to repair old pieces of furniture rather than throwing them out. The United States, for example, dumps more than 9 million tons of furniture waste into landfills each year. According to BBC News, there's no official launch date yet, so we're curious to see when it'll officially kick off.
IKEA previously initiated a buyback program in some regions (though not in the U.S. at the moment), in which customers can sell gently used furniture back to the company for a gift card. Those pieces will be sold in a section of the store dedicated to "as-is" furniture.
The best part of buying used or spare parts? There's no additional assembly required.