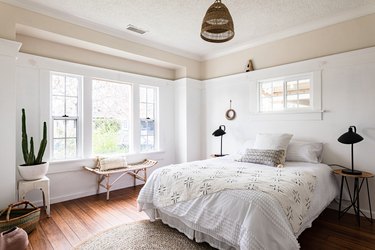 As Heidi Klum once said, one day you're in, and the next, you're out. In the world of interior design, that statement is ​very​ true.
Furniture company Living Spaces has compiled a report of what home decor trends will fall out of fashion in 2021 by analyzing data from Google Trends. The company also tapped its designers to find out what looks might take their place.
Check out six of the outdated trends below, and see the full list here.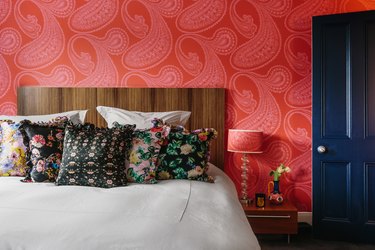 Florals? For spring? Doesn't look like it's happening this year. According to Living Spaces, searches for "floral patterns peaked in 2016 and have since dropped 28%. Instead, the company suggests minimal stripes. "You'll see this trend in rugs and drapery to add some spark of pattern, but not too heavy, making it very versatile to work with," Shelby Greene, Studio Operations Stylist at Living Spaces, said in a statement.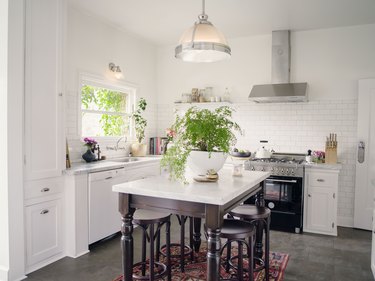 Subway tile is a simple, reliable option for kitchen backsplashes and shower walls, but homeowners are embracing a little more pizazz these days, opting for geometric tiles instead. Subway tile peaked in 2018, and its search value has since dropped 10%.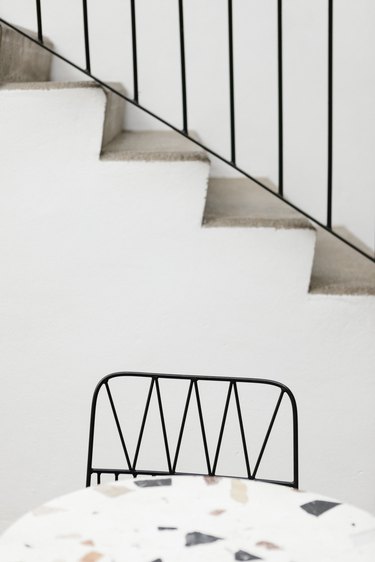 Like subway tile, terrazzo is on the decline — searches for the composite material is also down 10% since a 2018 peak. Living Spaces suggests replacing terrazzo with herringbone. "In soft, earthy colors, herringbone, with its charming rows of rectangles — bolder, but not as random as terrazzo — will surely fit in with the 'simple and natural' motifs in 2021," Living Spaces Interior Designer Emily Navarro said in a statement.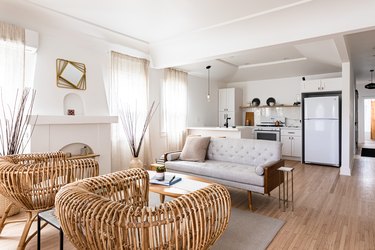 Say goodbye to single-color rooms. Interest in monochromatic color schemes has dropped 30% since its 2016 peak. These days, it's all about layering colors to create a cozier feel.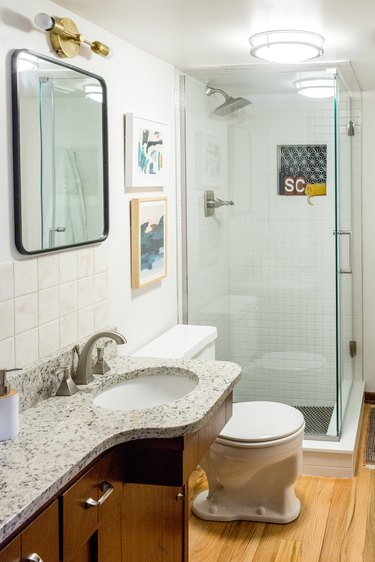 Sure, granite is a solid choice (no pun intended) for a kitchen or bathroom countertop, but it's really not the "it" rock anymore. Interest in granite peaked in 2016 and has since waned 19%. Try shiny quartz for something fresher. "It's less porous than granite and so requires less care; it's also sleeker and more unique," Living Spaces Interior Designer Brynna Evans said in a statement.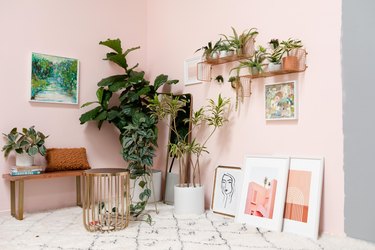 Millennial pink had a good run, but searches for the ubiquitous color have dropped a massive 53% after peaking in 2018. Now it's time for a new color to dominate our Instagram feeds — Living Spaces says 2021 will be full of rich, warm earth tones, such as terracotta or rust.