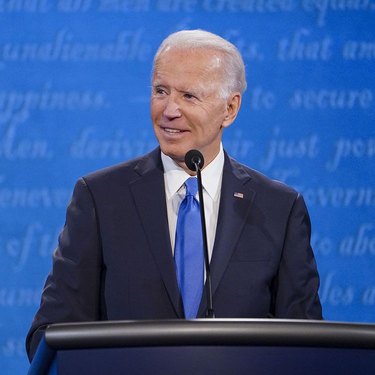 As President-elect Joe Biden prepares his moving boxes for the White House, he may have to leave one specific item behind: his Peloton bike. On his "Here's The Deal" podcast, Biden opened up about using the high-tech stationary bike for his quarantine workouts, but now that his White House move-in day is approaching, people are concerned that the bike is a security threat.
Since the Peloton bike connects to the internet and comes with both a microphone and camera that experienced hackers could access, ​Popular Mechanics​ reports that the equipment could be a cybersecurity issue. Plus, because the Peloton bike is able to connect to your Fitbit or Apple Watch, a hacker could also figure out a way to get into these devices and, as a result, your entire network. This is especially dangerous if you live in a place filled with classified information — like the White House.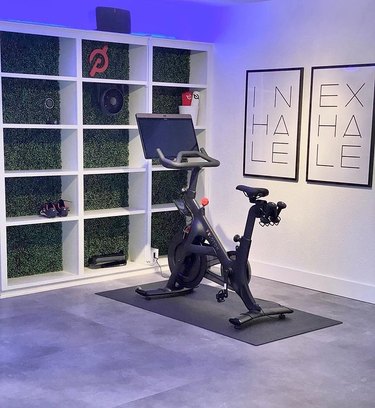 However, when it comes to White House safety, we have a feeling that the Secret Service has it covered. They could easily modify the Peloton or put certain measures in place to ensure that it isn't going to leak important details. For instance, according to ​The Verge​, it is rumored that Michelle Obama has had to have her own Peloton bike modified so that it doesn't have a mic or camera attached to it.
Now, while Biden likely has all his devices secured, you might not. That's why it's important for you to be aware of your own cybersecurity risks. This article from ​Business News Daily​ is a good place to start. We're interested to see if the Peloton makes it to the White House after all.