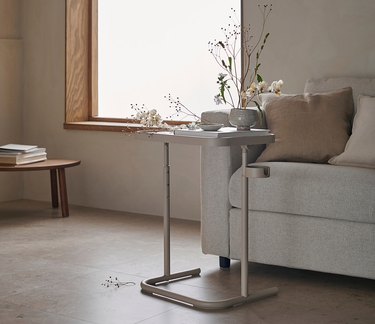 We can always count on IKEA to know exactly what we need in our homes, which is why we love keeping tabs on the retailer's new arrivals. A perfect example: IKEA just released the Björkåsen Laptop Stand, an absolute essential for working from home.
The Björkåsen Laptop Stand was designed by IKEA's concept and product designer Shawn Sowers to help you work, study, or use sheet music for playing an instrument. Its height can be adjusted, its top can be tilted, and it can easily be moved around your home or folded for storage. It even comes with a cup holder that wraps around your mug, preventing spills! This laptop stand can truly do it all — and it's also super affordable, listed at $24.99.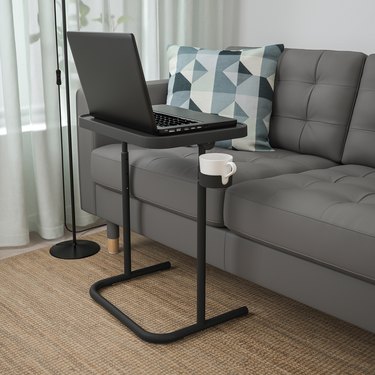 Available in the colors anthracite (a smoky coal) and beige, Björkåsen can fit in a variety of spaces. It is especially great for those who lack a desk or prefer to work from different spots around the house, since it can act as a portable desk.
If this laptop stand is any indication, we have a feeling IKEA is going to come out with many must-have WFH products during 2021.