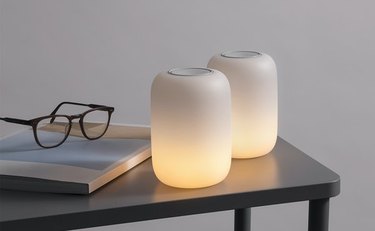 It's not enough to just turn off that glaring overhead light when you're trying to get the best sleep of your life. In fact, according to Casper (yes, the same Casper that makes dream-quality bedding), the most restful nights have to begin with a restful day. The company suggests waking up "more naturally to warm light" — which is much less jarring than an alarm — and keeping that same warm light on as bedtime approaches to lull you to sleep. And we couldn't agree more, a warm glow is the perfect accompaniment to your nighttime routine. That's why rounded up seven of the best (and most aesthetic) ambient light fixtures. Get ready for the coziest sleep of your life.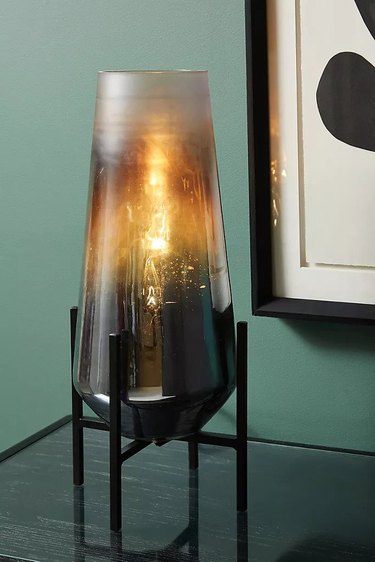 Are we suckers for a table lamp that offers warm light and the perfect boudoir vibes? We certainly are. The Benjamin light from Anthropologie does both of those things, and it requires minimal styling to boot. Simply pop it on your nightstand (maybe on top of a few books), and you're good to go.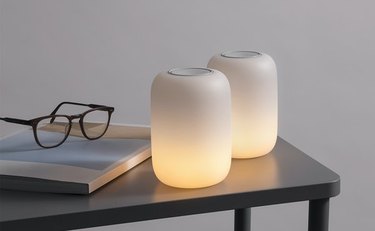 This gadget from Casper is like an adult nightlight but better. Purchase this if you want to receive natural cues when it's time for bed, be gradually eased into slumber, and get gently woken up in the morning for a peaceful start to the day. And the best part is this light is completely portable. So when the midnight snack cravings start, you can simply grab it without waking anyone else up.
This ambient accessory will make your room feel like a zen retreat even when it's not turned on. The wooden balls in the middle are actually magnetic light switches. Plus, it looks like the coolest piece of modern art.
For a touch of modern-industrial in your bedroom, add this smoked glass lantern. The warm Edison bulb is perfect for transitioning from the business of the day to mellow nighttime vibes.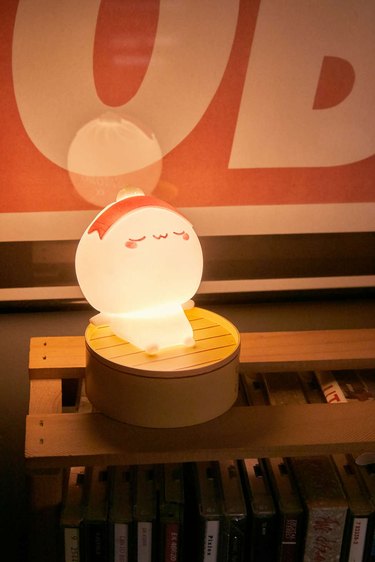 Cute dumpling-shaped bedtime light? Count us in. This sweet accessory from Smoko is for anyone (no matter their age) who wants to incorporate a little whimsy into their nightly routine. The warm glow will ease you into sleep and leave you smiling.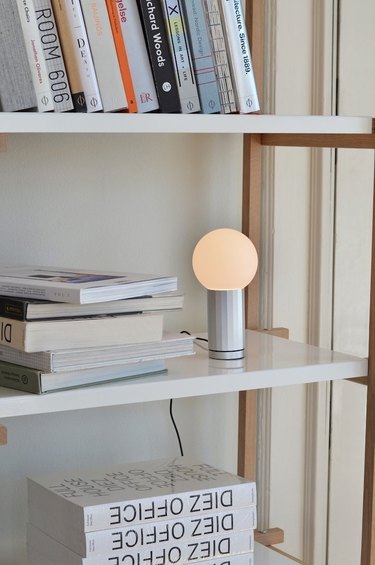 This chic little lamp will add an architectural moment to your room. And it's got the perfect amount of cool tech — the opal glass bulb rests on an aluminum base that doubles as a dimmer switch. When you turn the column, you can adjust the brightness and impress your guests at the same time.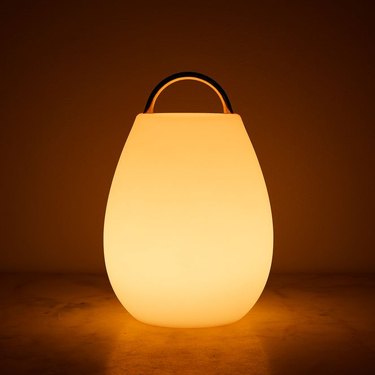 Allsop can do no wrong when it comes to lamps and light fixtures. For example, this particular portable lantern changes colors (there are 16 options to choose from!), and the rounded shape is both sleek and practical — it even fits in tight spaces or on tiny bedside tables. To top it off, there's a remote and a USB port that makes for easy charging.