By all accounts, 2020 was a weird year — and it's completely changed our day-to-day lives. In terms of real estate, people have new priorities regarding their homes, ranging from amenities to geographic locations.
In light of all these shifts, real estate site Zillow has crunched its data from the past year, releasing its predictions for 2021's biggest home trends. Check out the top ten below.
Despite the rollouts of vaccines, many companies will likely keep employees remote for some time still. As such, Zillow expects the popularity of home offices or "Zoom rooms" to continue to rise. According to a survey by Zillow, nearly one-third of participants who were working remotely said they'd consider moving if their new home had a home office.
2. 'Homecation' Amenities
With travel basically off-limits for most of the year, people sought out a taste of escapism within their own homes. Zillow's top keyword search term in 2020 was "pool," indicating that people were creating stay-at-home vacations via upgraded home amenities. But some people are looking to move their homes to vacation destinations, too. According to Zillow, there's been a major uptick in interest in properties in resort areas like Cape Cod, Massachusetts, and Park City, Utah.
3. Intergenerational Living
Given all the uncertainty in the world, multiple generations of families are cohabitating once more. Many young adults, particularly renters, skipped renewing their leases in favor of moving back in with their parents — often for financial reasons. At the same time, some older adults are now living with their parents so they can serve as caretakers.
How's your sourdough baking going? Spending more time at home has translated into an increased interest in developing culinary skills, and homeowners are now seeking out upgraded kitchens to accommodate their new hobbies.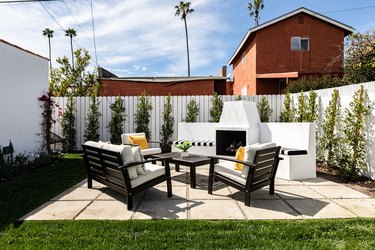 Hanging out with friends and family (that you don't live with) indoors is a no-no. That would explain why a Zillow poll "found that 41% of people say they value a large outdoor space more as a result of social distancing recommendations." If you're looking to sell your home, investing in some backyard upgrades like an outdoor kitchen or a fire pit could give you a great financial return.
Installing smart tech in your home is no longer just about asking Alexa for the weather forecast. These days, it's all about keeping things hands-free and therefore germ-free — think voice-activated faucets, self-cleaning toilets, and robotic vacuums.
Goodbye New York, Los Angeles, and Chicago — hello Pierre, South Dakota; Jackson, Wyoming; and Hudson, New York! With the opportunity for remote work, both renters and homeowners are leaving the big cities behind in favor of smaller, more affordable ones. Per Zillow, "[n]ewly pending sales for small cities (population between 54,000 and 137,000) is up 34.3% since last year, and have seen positive year-over-year pending sales since July."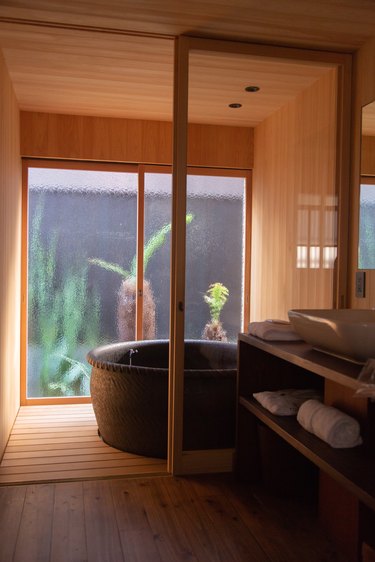 8. Health and Wellness at Home
Local pandemic restrictions eliminated gyms and spas from many people's regular routines, so in 2020, it became important to create dedicated fitness and wellness spaces at home for working out or meditation. "In November, 4.1% of for-sale listings on Zillow mentioned health and wellness areas in the home," Zillow reported. "Listings that mentioned 'health and wellness' increased starting in summer, peaking in November as lockdown orders resumed and daylight took away precious daylight hours for outdoor activities."
One silver lining of the pandemic is that animal shelters emptied their kennels — pet adoptions surged in 2020. As such, people are seeking pet-friendly homes when they're moving, and landlords are opting to accommodate furry friends. Zillow reports that 73.1% of rental listings on its site currently allow pets.
10. Rise in Demand for New Construction
In the third quarter of this year, Zillow reports an 82% increase in traffic for new builds as compared to last year. "A 2020 Zillow survey found more than a quarter of buyers who bought a new construction home did so to customize home features, while 37% chose new construction because everything in the home was new and never used," Zillow said in a statement.