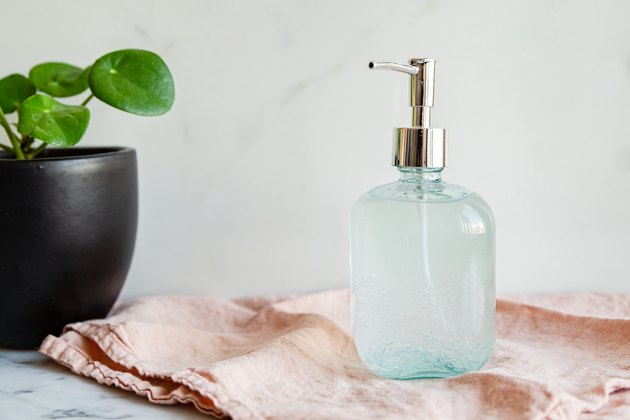 Google just announced its Year in Search for 2020 and it is truly a reflection of what we've all been living through this year. This is especially reflected in the "How to make ..." and "Recipes" sections, reminding us of all the DIY projects we've taken on these past 12 months.
In the "How to make ..." section, the top search was unsurprisingly "How to make hand sanitizer." Next up, of course, was "How to make a face mask with fabric." Following that was a search that indicated just how popular TikTok was throughout 2020: "How to make whipped coffee." The rest of the list is as follows:
How to make cloud bread
How to make Facebook avatar
How to make Bitmoji classroom
How to make a live wallpaper
When it comes to recipes, you can probably guess the top search: "Sourdough bread." Then, just like with the "How to make..." section, we have the infamous "Whipped coffee." The rest of the list showcases how much people wanted to recreate their favorite in-person experiences — like Disney and IKEA — from the comfort of their own homes:
DoubleTree cookie
Chaffle
Hamburger bun
Egg salad sandwich
Did any of the top searches surprise you? Honestly, we thought that banana bread would be higher in the list.
You can see the rest of Google's 2020 Year in Search here.
---
When Anna Gragert isn't trying to create a groundbreaking third-person bio for herself, she's writing for places like Teen Vogue, Glamour, Bust, Nylon, and now, Hunker! Follow Anna on Twitter or Instagram for more.
View Work