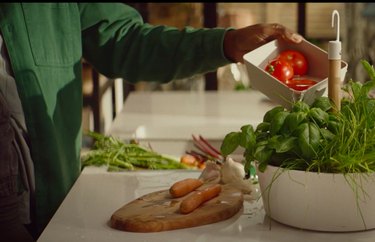 New year, new goals — or maybe, just new energy to tackle old goals. If you're thinking about sustainability and how you might ​actually​ be able to implement it into your space this year, IKEA's got you covered. To really drive the message home, the retailer released a UK commercial that features a giant asteroid made of trash heading to Earth.
The ad shows items like an herb pot, towel drying rack, and reusable coffee mug. When the eco-conscious people in the video use these items, the asteroid loses more of its scary debris. Soon, only a measly little plastic water bottle lands in a backyard.
Lesson learned: If our trash were turned into an asteroid it would probably be huge but we can help make it smaller. Or something like that?
---
Eva Recinos is an associate editor at Hunker. You can reach her at eva@hunker.com

View Work