While renovating what is to be their West Village home for a family of nine, husband and wife design duo Cortney and Robert Novogratz (aka The Novogratz) came across the inspiration for their latest wallpaper design. They're known for their high-end, personality-driven work, so we were excited to hear the news.
In collaboration with artist Donald Robertson, the look was based on a vibrant wall that was found in the nearly 200-year-old home. During the remodel of their Waverly Place historic residence, The Novogratz couple uncovered deteriorating red wallpaper featuring grazing and prancing zebras.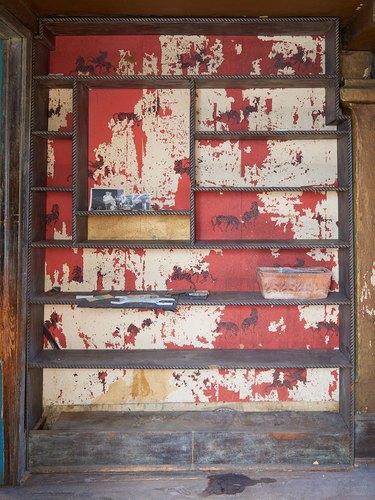 They reached out to Robertson — who is known for his cartoon-like illustrations that have made a significant impression in the fashion industry — who then transformed the antique wallpaper into "Zebras in Love."
Available in both "Love Red" and "Waverly White," Roberston's reimagined pattern will add a playful pop to any room. It is made with Tempaper, which is a removable wallpaper made with eco-friendly, water-based adhesive and inks.
You can view the entire The Novogratz wallpaper collection here.