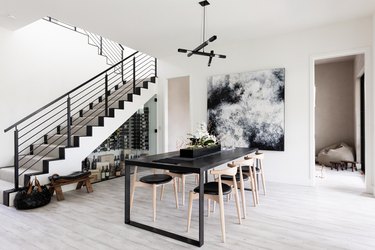 With so much movement within cities due to the pandemic, many homeowners have wondered whether it's a good idea to list their space. For starters, the shift in how we work encouraged some people to move out of the city. Yelp and Zillow previously reported on the most city-like suburbs, at affordable prices, reflecting a growing interest in these categories.
Now, Zillow has released a report on how the pandemic has changed the minds of people who want to sell. For starters, the company emphasizes that sellers are also buyers. "While these dual-track homeowners may be able to sell their home for top dollar, they will also turn around and enter an extremely competitive buyers' market where homes are going under contract in 12 days," the company writes.
Zillow surveyed a little more than 1,000 homeowners from September 29 to October 5 to find out more about their current thought process. 31% of homeowners who are on the fence about selling in the next three years say financial uncertainty is a major factor in not listing their space. 34% cited life "being too uncertain right now" as a reason they're not selling.
In fact, the company found that out of the survey pool, only 1% of homeowners confirmed their properties were for sale.
We're curious to see how this might change in 2021 but in the meantime, it's obvious things aren't so certain.