Real talk: Face masks are here to stay for a long while. As such, they're going to become (or, actually, are already) a major part of our daily lives, which means they should be as chic as possible to develop some sense of style.
That's why experimental design studio Zimarty, led by the husband and wife duo Ziba Esmaeilian and Maysam Ghaffari, developed a fashionable face mask called zMask. Zimarty is known for its ceramic, glass, and 3D-printed jewelry that it deems "wearable architecture," and the sculptural zMask certainly fits within that purview.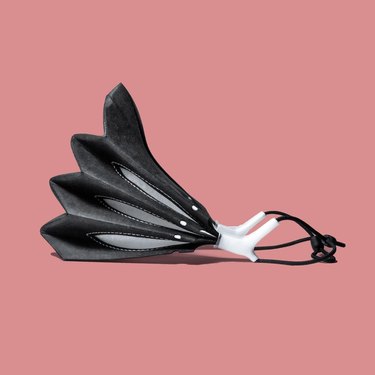 Inspired by origami, the face mask features a series of folds that keep the lightweight (and hand-washable!) natural fiber surface away from your face, giving you space to breathe and talk — and preventing your makeup from getting smudged! Plus, that natural fiber material is biodegradable, so when it's time to invest in a new mask, you don't have to feel guilty about throwing it away.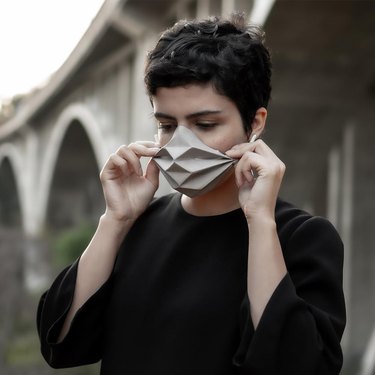 Zimarty sells the innovative and supremely stylish mask for $45 on its website — you can buy it here.