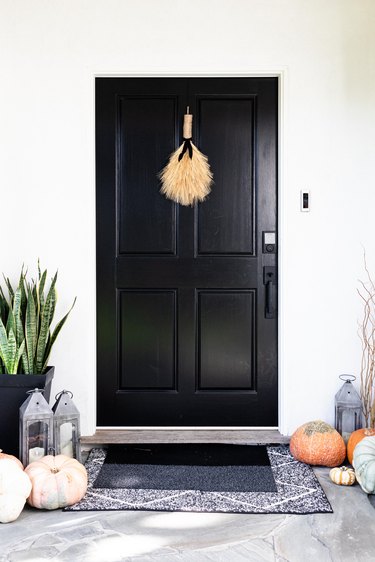 Think about hosting a big Halloween party at an Airbnb? Think again. The popular rental-booking platform is blocking guests from making one-night reservations over the Halloween weekend (that's the night of Friday, October 30 and Saturday, October 31) in the United States and Canada. The move is to prevent guests from hosting parties that could become coronavirus super-spreader events.
What if you've already booked a one-night stay during Halloweekend? Well, you're outta luck — Airbnb will be canceling your reservation and refunding you in full. (The company will also be paying hosts in full for the stay, so there won't be any loss of income there.)
"The great majority of guests are respectful of our hosts' homes and neighbors, and we understand that this initiative will disrupt many one-night reservations that might not have led to parties," Airbnb said in a statement. "This action is designed to help protect our hosts and the communities they live in."
The platform banned all large parties since August 20, capping gatherings to 16 people. Any guests that break the rules will be banned from Airbnb entirely. This Halloween move is simply a further protective measure.
Airbnb will also be implementing other party-prevention protocols in the coming days. "For example, we will leverage our technology that restricts certain local and last-minute bookings by guests without a history of positive reviews on Airbnb to block reservations within an expanded radius," said the booking platform. Guests with valid reservations over Halloween weekend will also be reminded about the ban on parties and will be asked to acknowledge that Airbnb can pursue legal action or ban users from the platform if any rules are broken.
While Halloween might look a bit different this year, it's crucial that we all stay vigilant about the coronavirus and its spread. But that shouldn't stop you from outfitting your home with spooky vibes!