If you've been dying for a peek inside Meghan Markle and Prince Harry's Santa Barbara, California, home, we have great news. To celebrate the first anniversary of Smart Set, her workwear collection in collaboration with the charity Smart Works, Markle video-chatted with three women who have returned to work with help from the organization. As you would expect, the Duchess of Sussex had a perfect Zoom background.
Behind the stylish Markle, viewers were able to see a light stone fireplace topped with a large print. To the left of the hearth, there is a popular houseplant — one you might even have in your very own home. (See, royals are just like us!)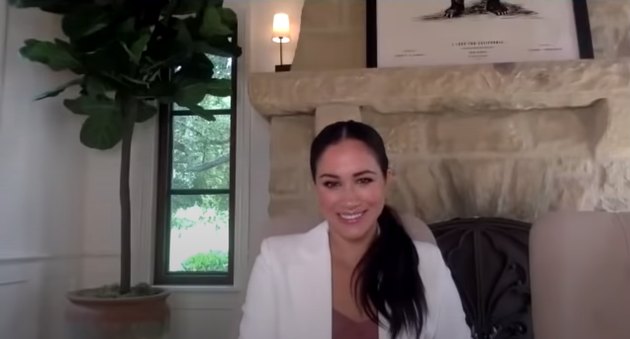 Meghan and Harry's houseplant of choice appears to be a fiddle leaf fig tree. According to Bloomscape, this plant is moderately difficult to care for and prefers a medium amount of bright, indirect light. Fortunately, the Duke and Duchess of Sussex have their plant right next to a three-paned vertical window.
In addition to her fiddle leaf fig, Markle also has a print on the mantle of her fireplace. Harper's Bazaar reports that this artwork adorns the cover of the sheet music for California's state anthem, "I Love You, California." Displaying a bear hugging California with the song title and credits beneath it, this piece is a beautiful tribute to the state Markle was born and raised in.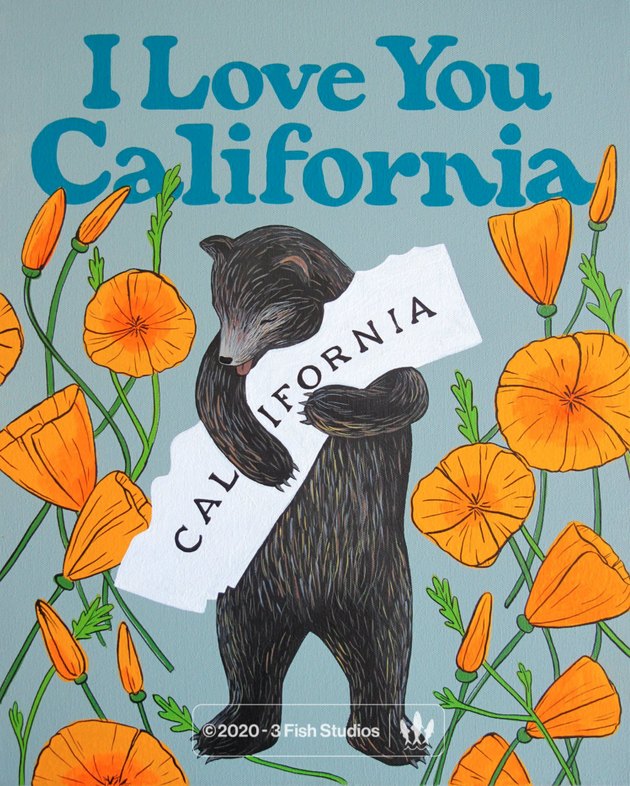 If you'd like to see Meghan Markle's entire video chat as you continue admiring her home decor, you can find the video here.
---
When Anna Gragert isn't trying to create a groundbreaking third-person bio for herself, she's writing for places like Teen Vogue, Glamour, Bust, Nylon, and now, Hunker! Follow Anna on Twitter or Instagram for more.
View Work