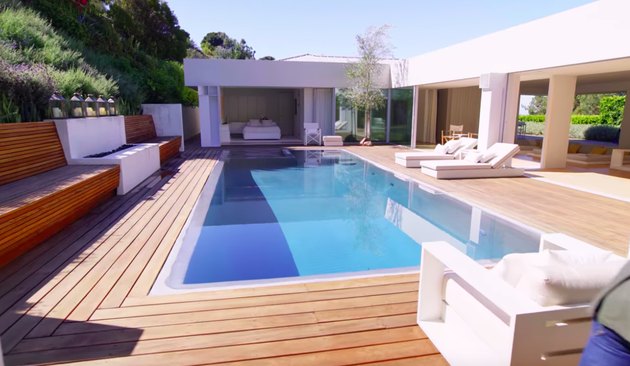 Forget HGTV — we basically need an entire channel that just plays Netflix's Selling Sunset all day long. The "reality" show follows high-flying Hollywood real estate agents in their work and personal lives, but really we're in it solely for the property porn. On the show, The Oppenheim Group largely deals in modern and contemporary properties, which aren't always our favorites, but we still love dipping into that world. Here, we ranked every single property for sale featured on the show's three seasons (excluding a few developments).
Hollywood Hills Mega-House: $43,900,000 / Seasons 1-2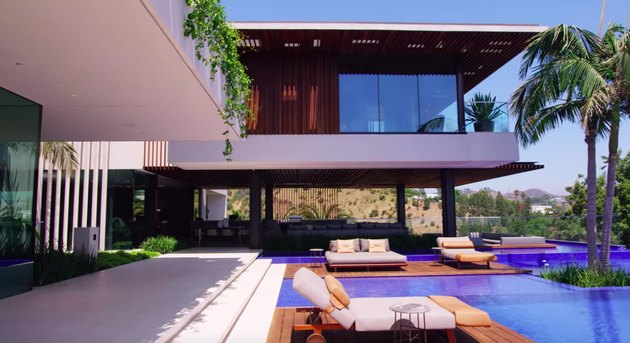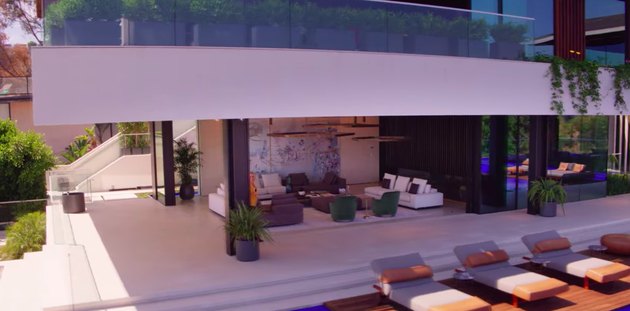 This development was a major plot point in Seasons 1 and 2 because of the high price tag and the insane amenities which include: a 12 car garage, home theater, in-home spa, four stories, a "moat" pool, and so much more. Yet, maybe it's just us plebes, but nothing about this space feels like a home to us.
Encino "Tudor": $3,400,000 / Season 1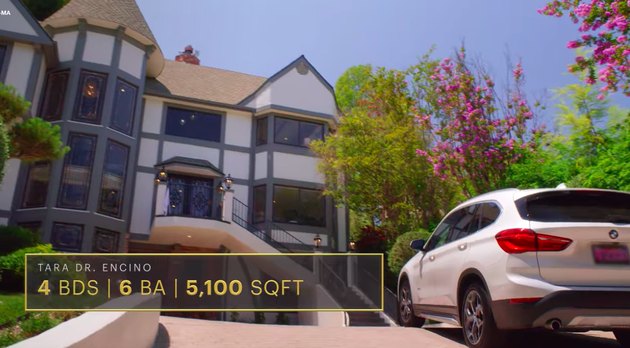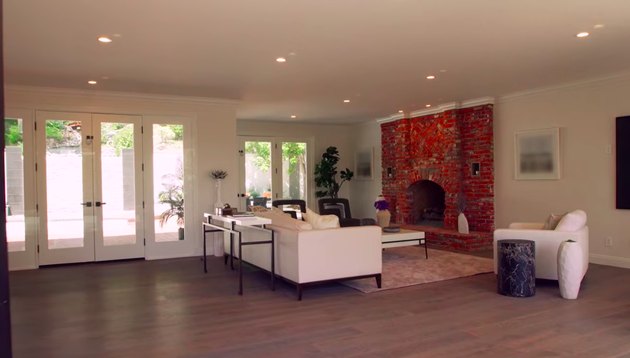 Feels like it's trying to be something it's not.
Hollywood Hills Architectural: $5,490,000 / Season 1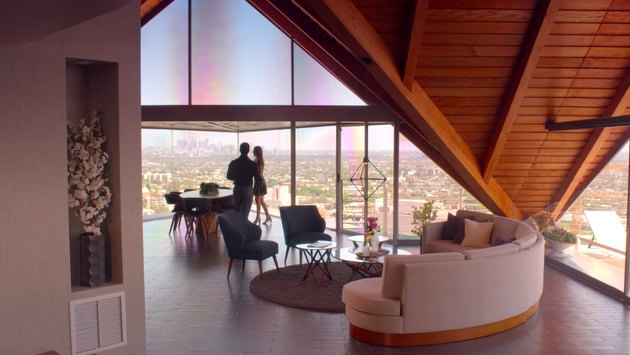 While there's an impressive view in the all-glass dining area, this house is all triangles and nothing else. Too funky! No thanks.
Hollywood Hills Modern: $6,000,000 / Season 1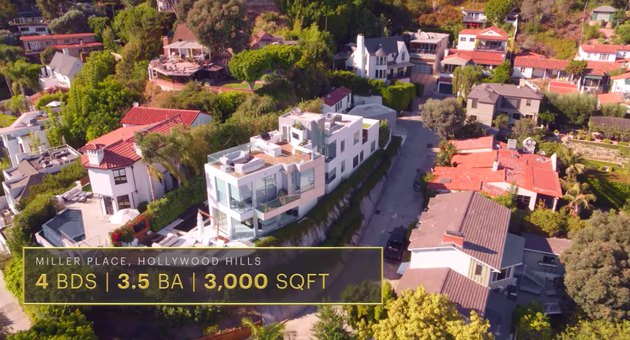 This house has next to no character. Yes, the views are INSANE. But the home is all harsh angles.
Bel Air Mansion: $8,950,000 / Season 3
This mansion is dripping head-to-toe in Versace. Fun for a party. But to live? Oh hell no.
Beverly Hills Modern: $12,495,000 / Season 1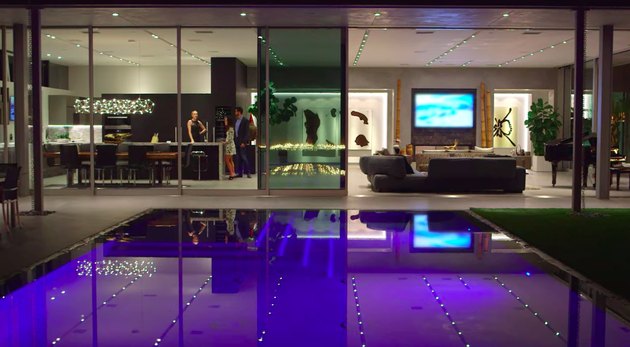 This home is plenty fancy, boasting modern design, fire pits, and a sleek pool ... yet it feels so bland and faceless. Not worth $12 million!
Los Feliz Contemporary: $2,840,000 / Season 2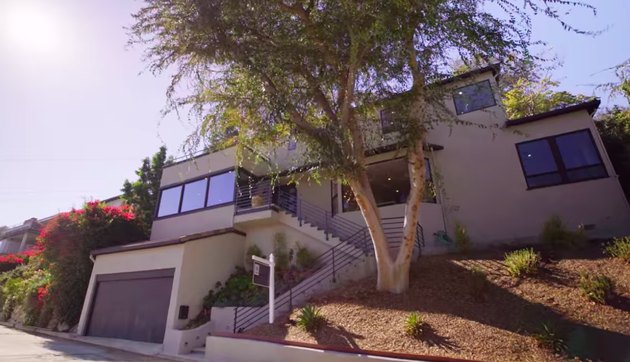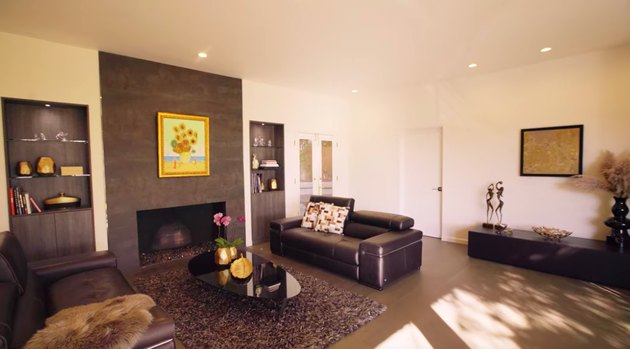 This home was located in an eastern neighborhood that The Oppenheim Group typically doesn't travel to. We were excited to see the East Side finally represented ... but the finishings left much to be desired in this house.
Mount Olympus Contemporary: $5,495,000 / Season 3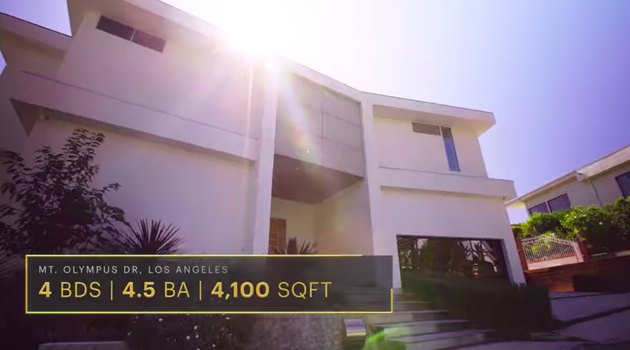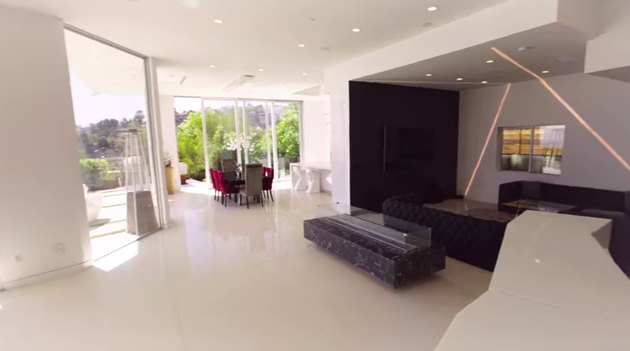 Christine described this house as "sexy and fun." To each their own, I guess. ::shrugs::
Coldwater Canyon Modern: $4,399,00 / Season 3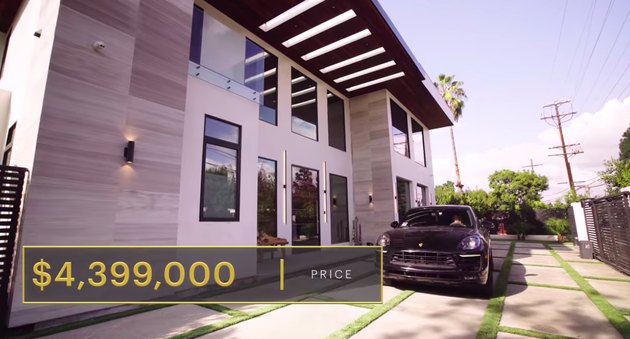 I know some people love marble flooring, but man, you gotta clean it all the time! Of course, assuming you have the cash to buy this house, you also have the funds for a full-time floor cleaner.
Sherman Oaks Contemporary: $2,800,000 / Season 3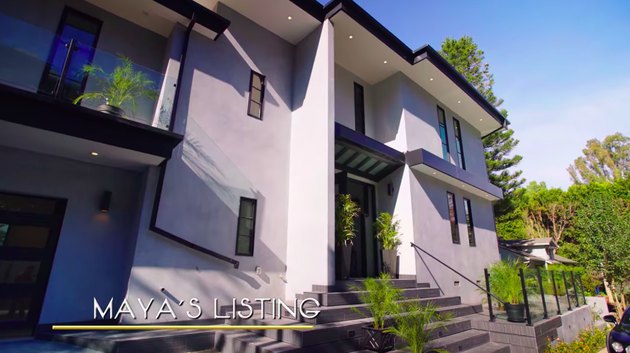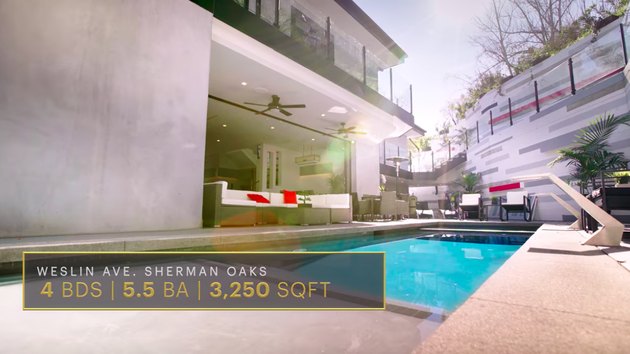 Why all these modern houses gotta be so block-y and cold???
Beverly Hills Contemporary: $9,495,000 / Season 3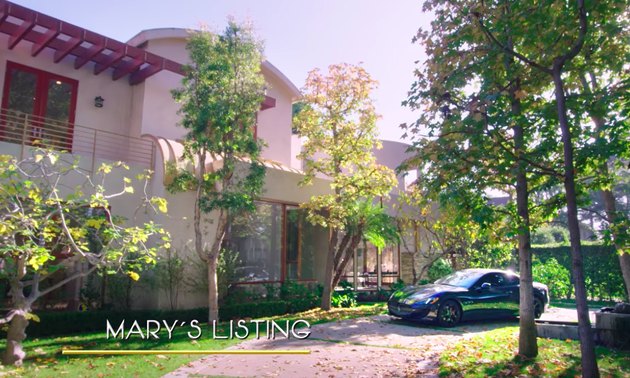 While the stagers did a really nice job in this home, the '80s/'90s details — wavy-shaped pool, wave shapes everywhere, blonde wood — are just too dated.
Mount Olympus 4-Bedroom: $5,295,000 / Season 1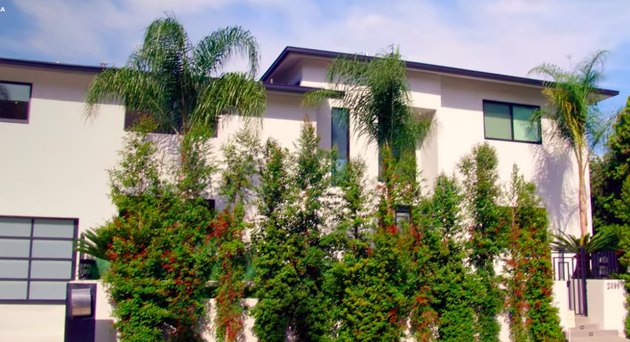 This home has that modern type of architecture that just isn't our bag ... but that epic patio with the infinity pool and the view is pretty unique.
Hollywood Modern: $2,890,000 / Season 2
Hollywood Hills Contemporary: $4,800,000 / Season 1
While this house certainly has some fancy amenities, the interior just feels like a lot of other luxury homes. It's also a bit too close to the Strip for us.
Beverly Hills Modern: $4,250,00 / Season 2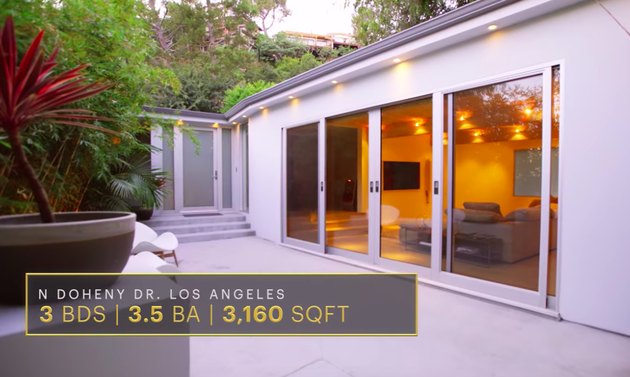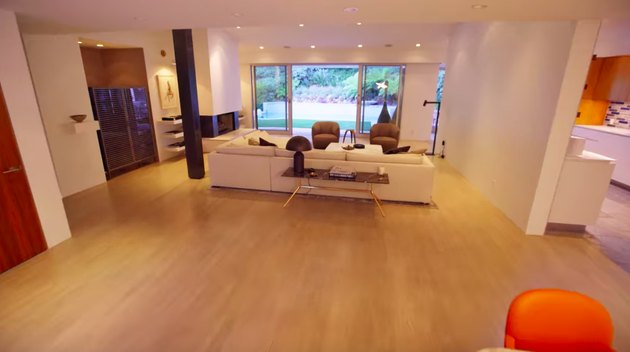 Beverly Hills Mansion, $18,000,000 / Season 3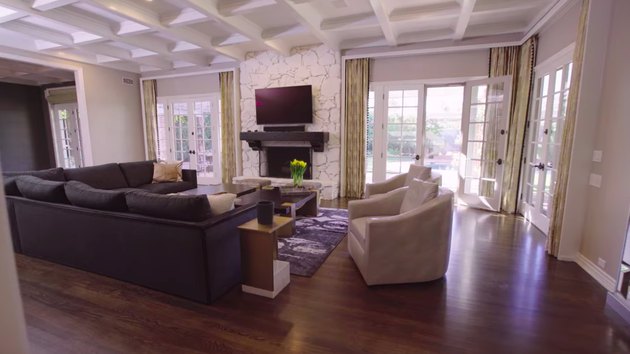 For $18 million, you get a ton of square footage and a huge pool and tennis courts. But even Brett agreed it needed updating ... not worth it.
Nichols Canyon 4-Bedroom: $2,169,000 / Season 2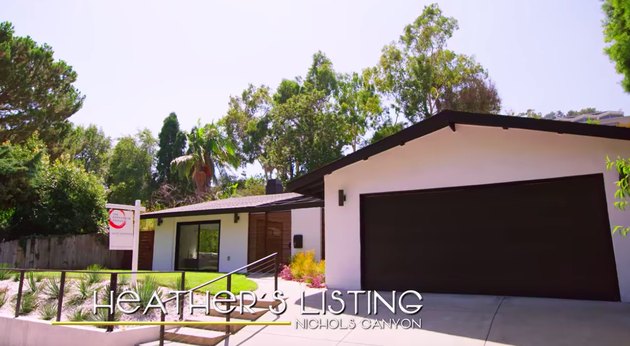 This is a perfectly fine, newly remodeled home with some nice, natural touches. Unfortunately, the price tag won't get you a pool.
Bel Air Architectural: $5,750,000: Season 2
This 4-bedroom home is exceedingly modern but the wide plank flooring and natural touches (like a beautiful outdoor oasis) makes it slightly more appealing than other modern homes.
West Hollywood Contemporary: $4,800,000 / Season 1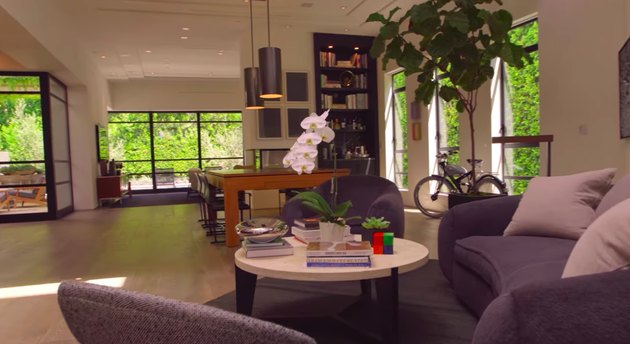 The exterior of this contemporary home feels faceless and intimidating, however the inside offers a decent surprise. The builders did a good job of letting in light and incorporating materials and finishes to give it a more natural, zen interior.
West Hollywood Modern: $3,200,000 / Season 2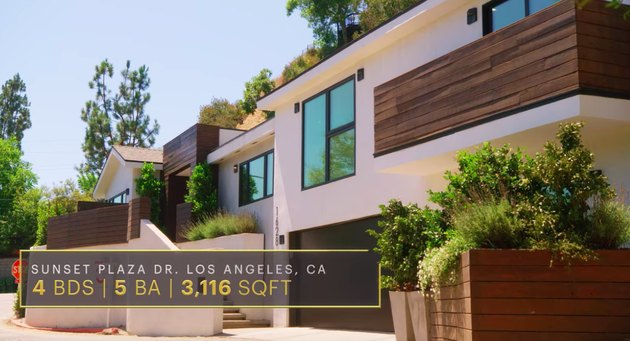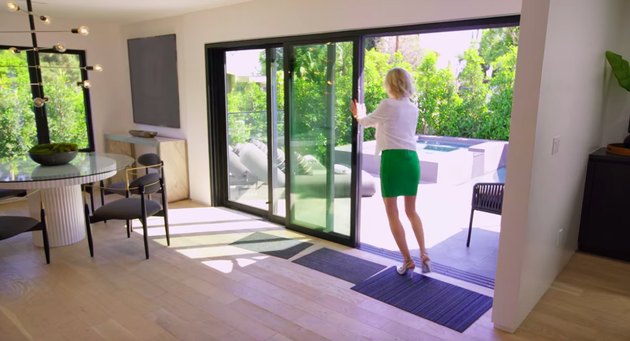 All I'll say is the middle of this list is starting to look very similar. Still! If someone was like, "Hi do you want to live in this house I have," I wouldn't say no!
Beverly Hills Compound: $75,000,000 / Season 2
This was another property that was a major plot point over Seasons 2 and 3 for its ridiculously high price tag. We also think it's overpriced, but ranked it higher simply because it offers something more unique and stylized than so many other Beverly Hills properties we see on the show.
Hollywood Hills New Construction: $3,600,000 / Season 1
Actor Taye Diggs was scoping out this 3-bed, 3.5-bath home in the Hollywood Hills, which he liked because it felt very "New York" to him, which we totally get thanks to the mixtures of metal and modern glass.
Studio City Rustic-Modern: $4,599,000 / Season 2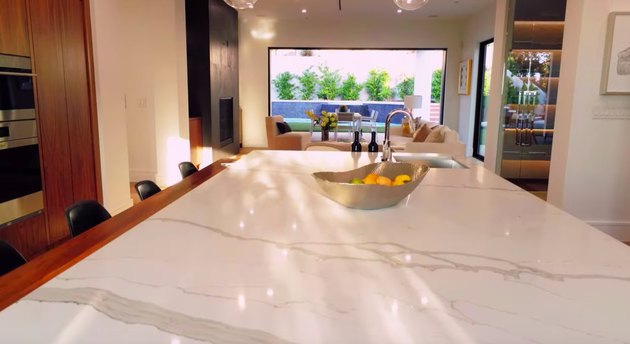 We like the mixture of styles in this flipped property, which combines sleek modern elements with earthier/more rustic finishings. Plus, the basketball court is also pretty neat.
Beverly Hills Spanish Reno: $4,200,000 / Season 3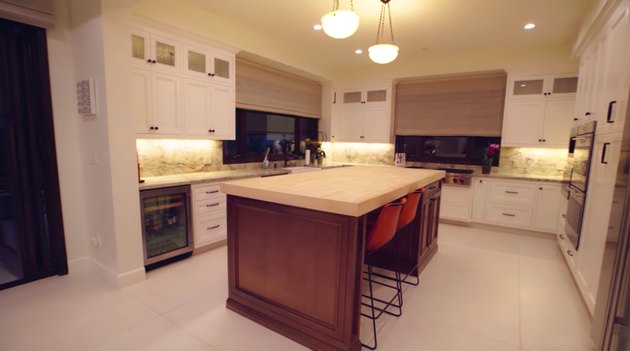 Encino Spanish: $2,495,000 / Season 2, Episode 2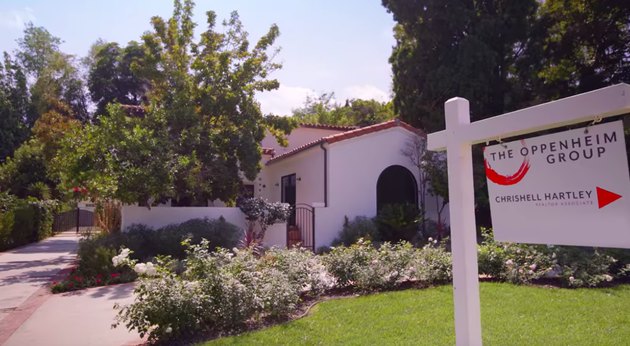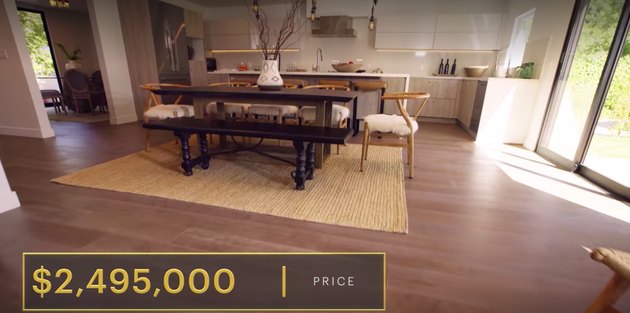 The earthy touches in this tasteful renovation make this property entirely livable, however the downside of this home is its proximity to the 405 freeway. As Chrishell suggested: Just put a waterfall in the backyard to mask the sound.
Hollywood Dell Spanish Revival: $1,700,000 / Season 1, Episode 5
We appreciate the old bones of this Spanish home in Hollywood, however the remodel feels a little bit too new-rustic to make it really appealing to us.
Hollywood Hills 3-Bedroom: $3,699,000 / Season 3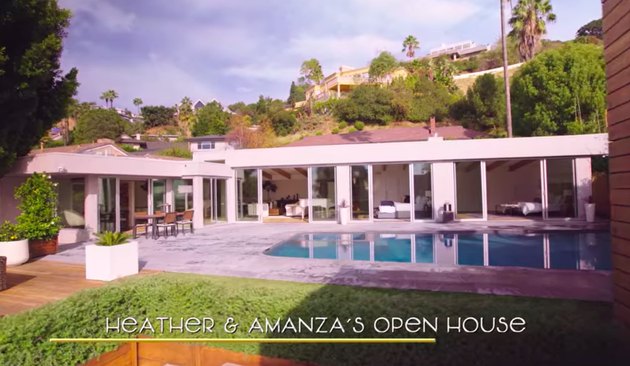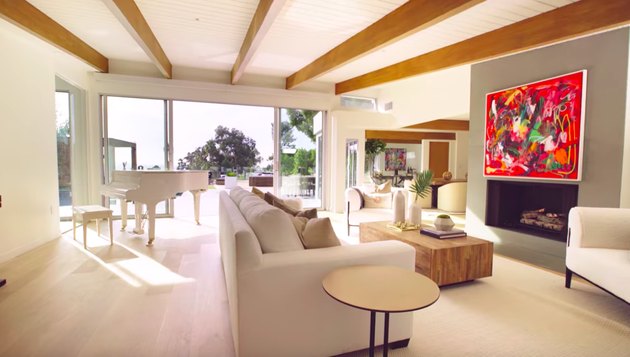 The Oppenheim Group took on the renovation of this moderately sized Hollywood Hills property and did a really nice job of enhancing the home's lines and bringing in natural elements.
Hollywood Hills Bachelor Pad: $10,695,000 / Season 1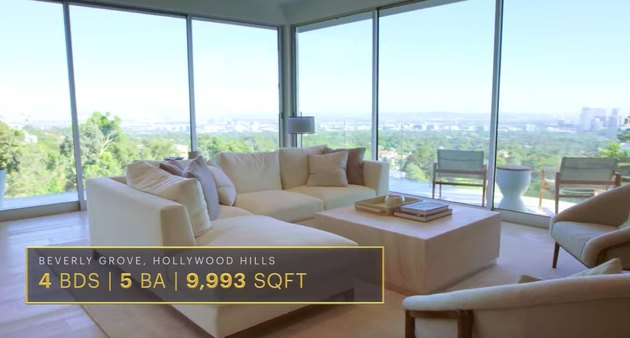 Wowowow was this house ever pricey. It looks to us like a midcentury that's been tastefully updated. Other bonuses: a gym, a Japanese garden, and the house has its OWN HIKING TRAIL. Would fully move in.
Hollywood Hills Contemporary: $5,495,000 / Season 1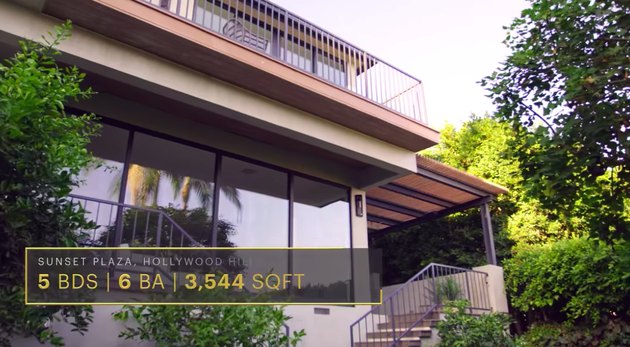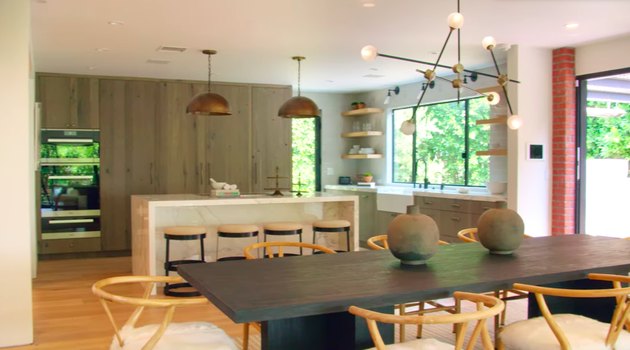 This home could have easily been pretty boring but whoever did the remodel did a really nice job with the finishings ... but, as this episode taught us, staging can really sell a home. The furniture the agent and stager chose completely changed the vibe of the space.
Hollywood Hills Midcentury, $2,999,000 / Season 3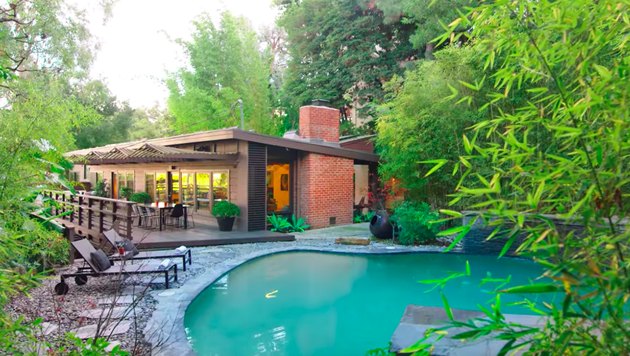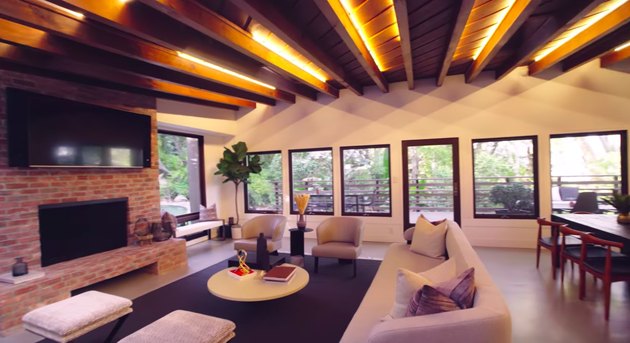 Christine brings her fancy friend and client, Karamo of Queer Eye, to view this architecturally significant property built by Richard Neutra (which she adorably mispronounces). It has many of the hallmarks of classic Neutra design — a modernist build, lots of natural light, and thoughtful landscaping.
Beverly Hills Contemporary: $8,500,000 / Season 2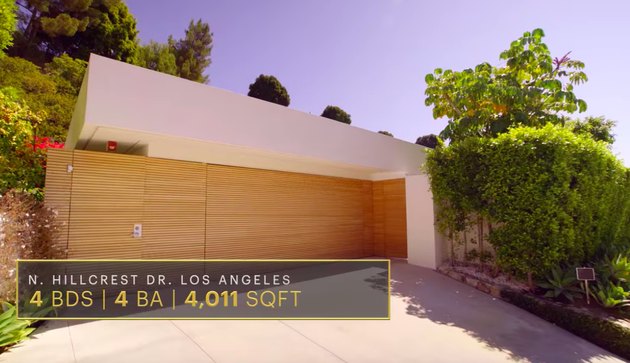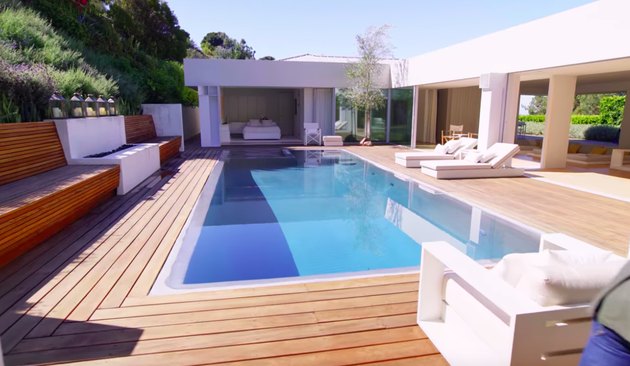 Ordinarily, ultra-modern homes are not our top favorite, but this one feels really special. The structure hints at modular functionality, which makes the property feel slightly Scandinavian. And the sunken living room is a real throwback. Love.
Valley Village Farmhouse: $1,700,000 / Season 3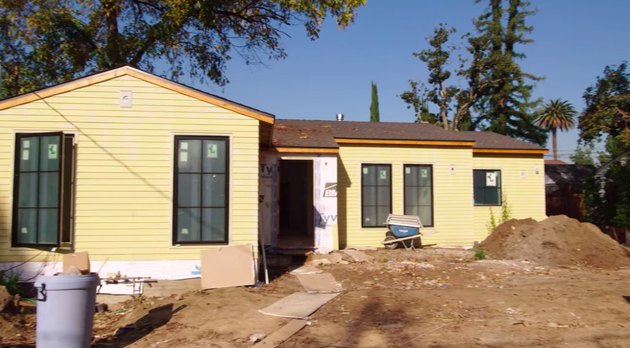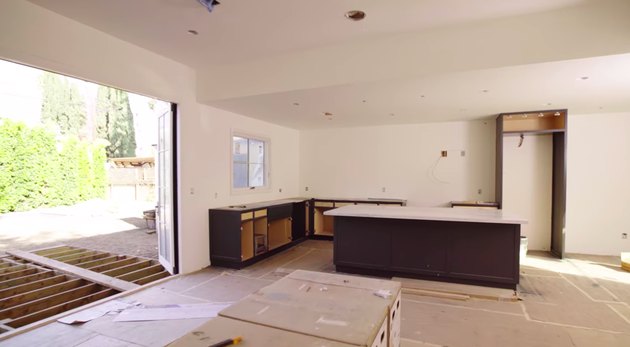 Even though this property was still under construction when Mary and Romain went to visit it, we could tell that once finished, it would be utterly charming, with some lovely borderline-farmhouse details. But what we love the most is the use of oversize traditional windows and French doors everywhere.
Hollywood Hills Spanish: $4,995,000 / Season 1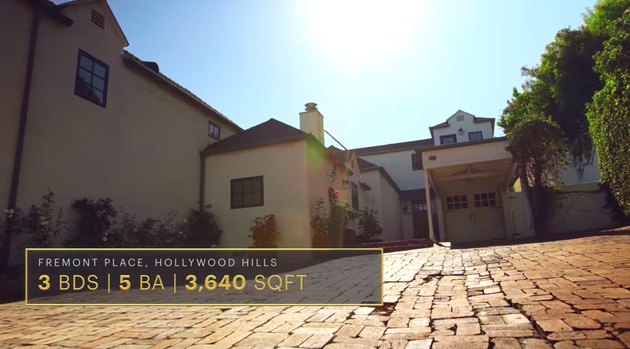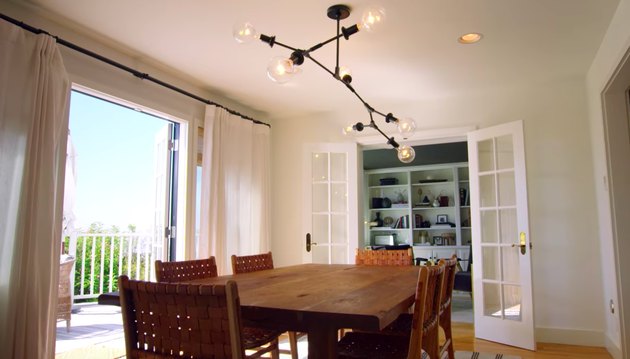 This home comes with tons of traditional details: a living room with a vaulted ceiling, French doors, and built-ins. Plus, the lovely pool area really sells it as one of our favorite homes on the show.
West Hollywood Vintage: $2,500,000 / Seasons 2-3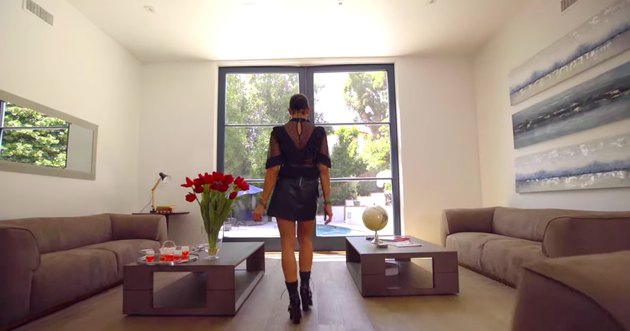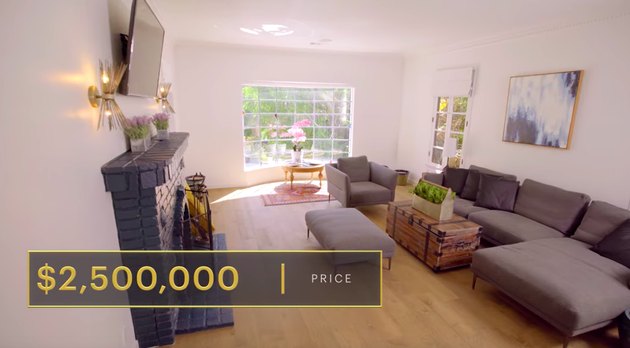 We were really impressed with Amanza's very first listing! It had plenty of Old Hollywood and vintage charm, but the tasteful addition of designer-friendly touches like enormous steel frame doors really creates a winning combo.
Beverly Hills Traditional: $9,750,000 / Season 2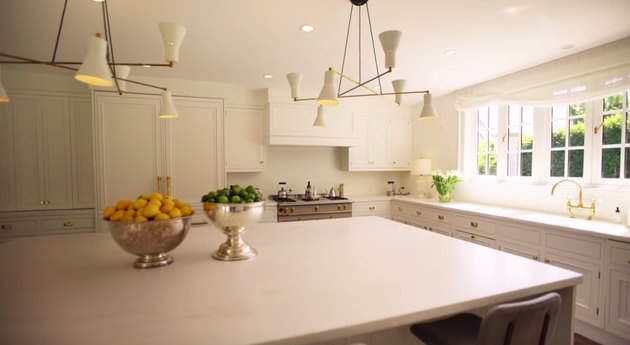 This romantic property also doubled as Mary's wedding venue and we feel she chose wisely. Between the traditional details and a kitchen that rivals a Nancy Meyers movie, this home had to earn the top spot.
---
Leonora Epstein is Hunker's Senior Director of Content. She has previously served as Executive Editor at HelloGiggles and as BuzzFeed's Deputy Editorial Director. She is the co-author of "X vs. Y: A Culture War, a Love Story" (Abrams, 2014). Feel free to reach out at leonora@hunker.com.
View Work