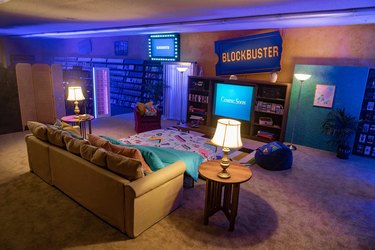 Some people's ideal overnight stay involves a beachside cottage or a cabin in the woods, but what about the world's last Blockbuster store instead?
If you want a dose of nostalgia during these tough times — and if you happen to live near Bend, Oregon — you can do exactly that. Sandi Harding, the manager of the last-standing Blockbuster, has listed a few nights on Airbnb for guests to enjoy the store all to themselves. There will only be three nights open, from September 18-20, and the listing officially opens August 17 at 1pm PST. And the retro experience only costs $4 a night.
You can watch as many '90s movies as your heart desires and play video games. The listing fits up to four people. And can we talk about how the bedding is giving us Saved by the Bell vibes? AKA Memphis Design.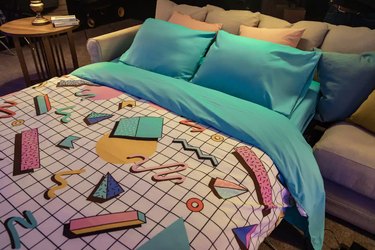 You'll also have access to all the necessary snacks for your viewing party. "And help yourself to some NERDS, Raisinets and popcorn (heavy on the butter), but make sure you save room for a couple slices," the listing description encourages. You don't have to tell us twice.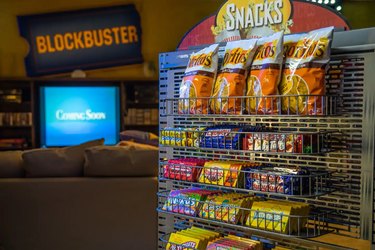 Check out the full listing here.