In the past, La-Z-Boy and recliner chairs have been associated with a kind of no-cares aesthetic. And for some, there's absolutely nothing wrong with that! But, if you've ever desired the comfort of a recliner chair, and stopped short because you couldn't find something that wasn't a living room eye sore, we feel you.
Imagine our surprise, then, when we discovered that everyone's favorite Scandi retailer, IKEA, sells recliner chairs. They currently have six different recliners, and, admittedly, the majority of them feel quite basic (again, nothing wrong with that).
However, we noticed two models that totally fooled us — we would have never guessed they were recliners. The first is the Gistad, a burgundy armchair with a boxy frame that feels ultra-modern. The second is the Ekolsund, a pouffier light pink piece that feels a bit more traditional. Both allow for an impressive recline (the Ekoslund seems almost flat!), and with a footrest to keep things extra-comfy. Not sure about you, but this makes us totally re-evaluate what we want in a TV room.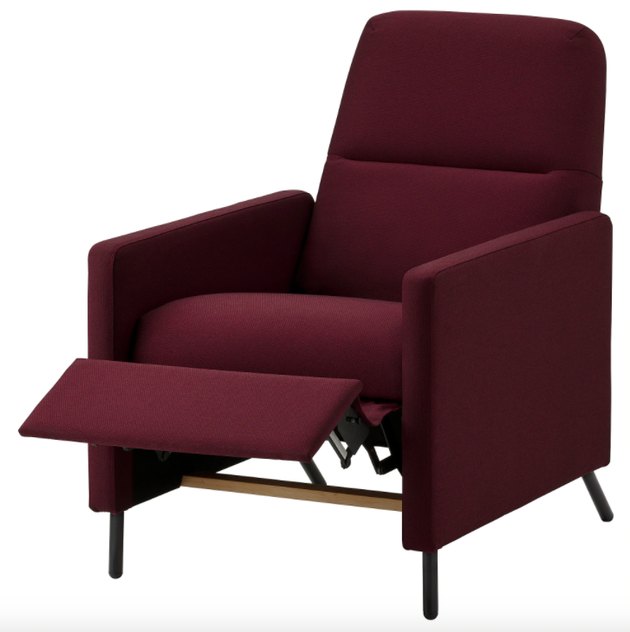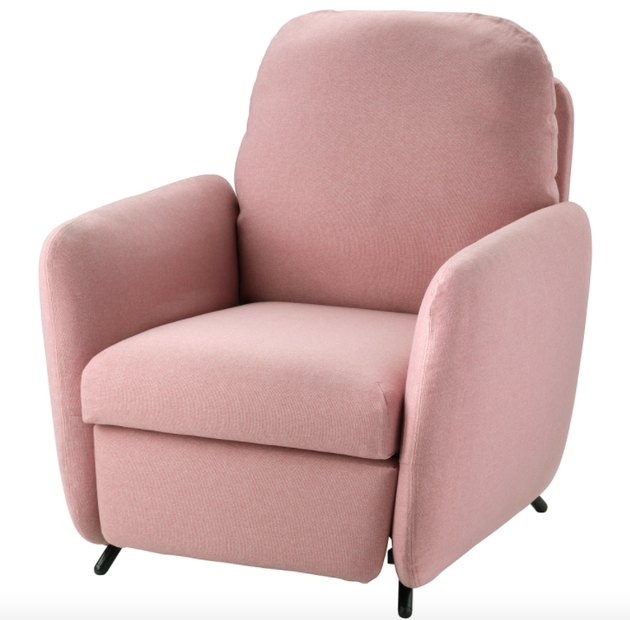 ---
Leonora Epstein is Hunker's Senior Director of Content. She has previously served as Executive Editor at HelloGiggles and as BuzzFeed's Deputy Editorial Director. She is the co-author of "X vs. Y: A Culture War, a Love Story" (Abrams, 2014). Feel free to reach out at leonora@hunker.com.
View Work