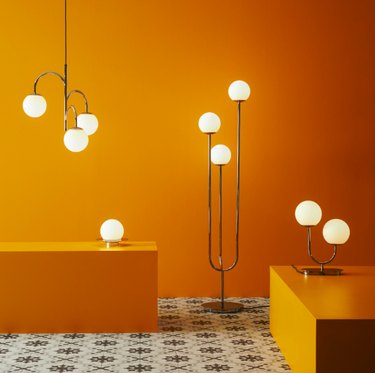 IKEA has a knack for creating affordable lighting that's so good, all of a sudden, you look around, and it's everywhere. Case in point: That $70 rattan pendant that was on everyone's Instagram feed from 2018-2019. IKEA's just released a new lighting line, and we have a hunch that it's about to be everywhere. The Simrishamn series finds its roots in the '60s and '70s, with curved, chrome-inspired arms and soft globe bulbs.
We've certainly seen similar designs at other big-name retailers, but the fact that the style has now reached IKEA — one of the world's most accessible retailers — means you'll probably start spotting these fixtures in everything from restaurant design to who knows, your remodeled kitchen? Read on for a look at the entire collection ...
This table lamp can bring so much sophistication to any setting: office desk, side table, nightstand ... the options are endless.
With three elegant arms, this floor lamp looks almost like a vintage piece straight out of the '70s.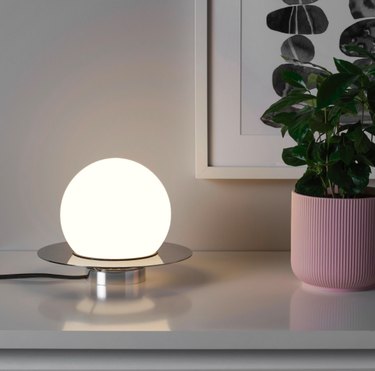 This clever piece from the series can either sit flat on a surface or be mounted on a wall.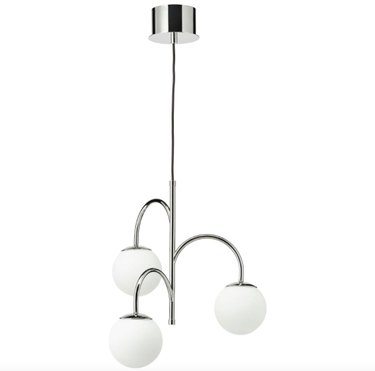 You really can't beat the price of this elegant pendant.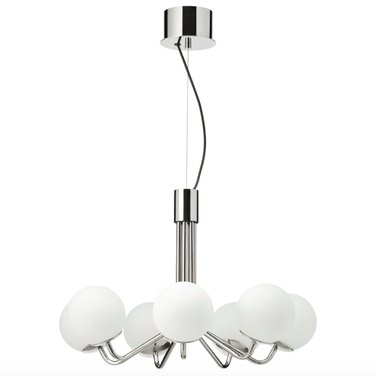 With seven bulbs, this chandelier is perfect for bringing tons of illumination to dining rooms, living rooms, or halls.